This is for skinner. He was asking me how I wired my 110. I used this wiring diagram. I made some notes/ additions on it because the wiring colors sort of vary between manufacturers I guess. I have the electric start 110 (107) from DRATV.COM
My starter/ kill switch is slightly different, but the diagram shows a basic setup.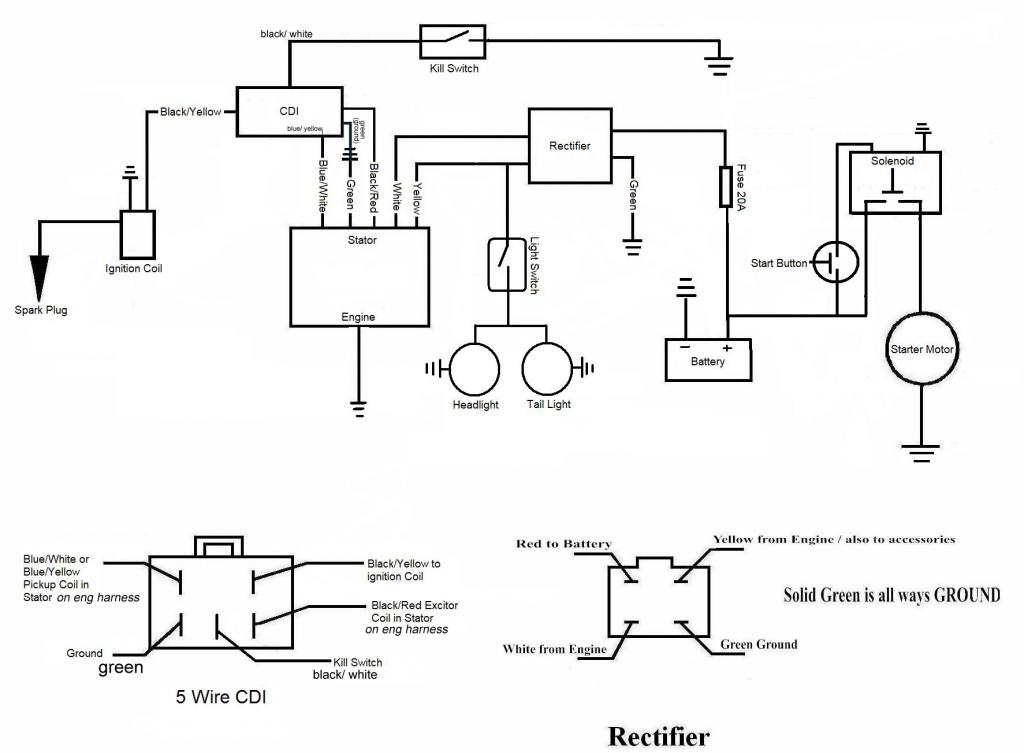 This diagram will save you tons of guessing and time. Be sure to click it for larger size and then print this badboy up!