Holy crap. Day trips don't get much better than this one! Merry Christmas to us!

Here's my daytrip report with a combination of pics from my cel phone, handheld Olympus Tough, and my Canon 50D.
So vegas style and I rolled into D at around 8:30am. I was like a kid on....well....Christmas.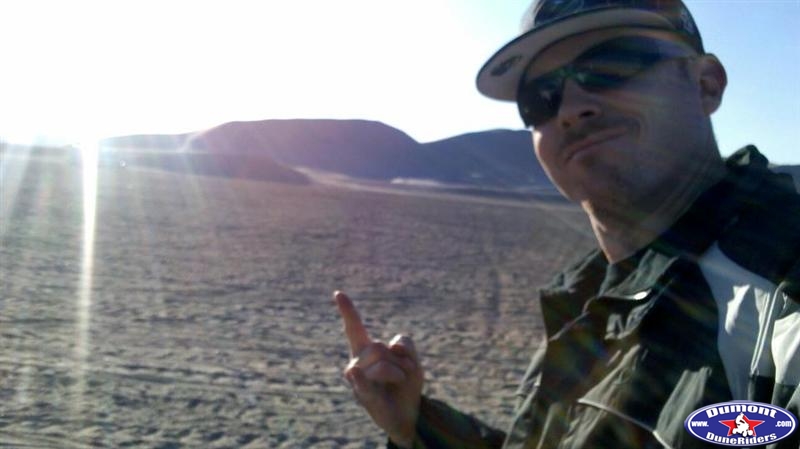 Chadwick and Eric were already there and had been out on their first run already. Chad recently moved to Minnesota for work so he was way overdue and ready for some sand. Last month's high was like 1 degree too so not only the sand felt good, but the 60 degree weather felt amazing.
Can you tell he was pretty damn happy to be back?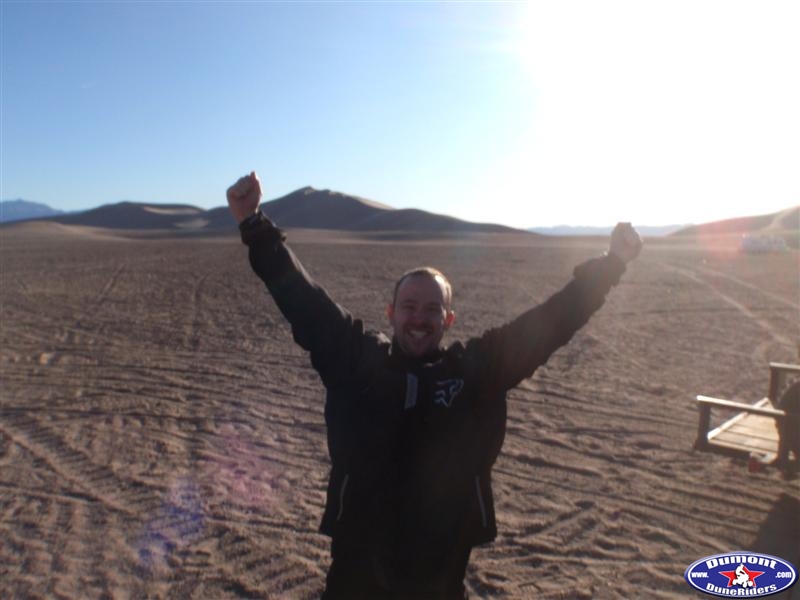 vegas style got his RZR unloaded in no time flat thanks to his super-wazoo tilt bed trailer (sorry for the blurry pic)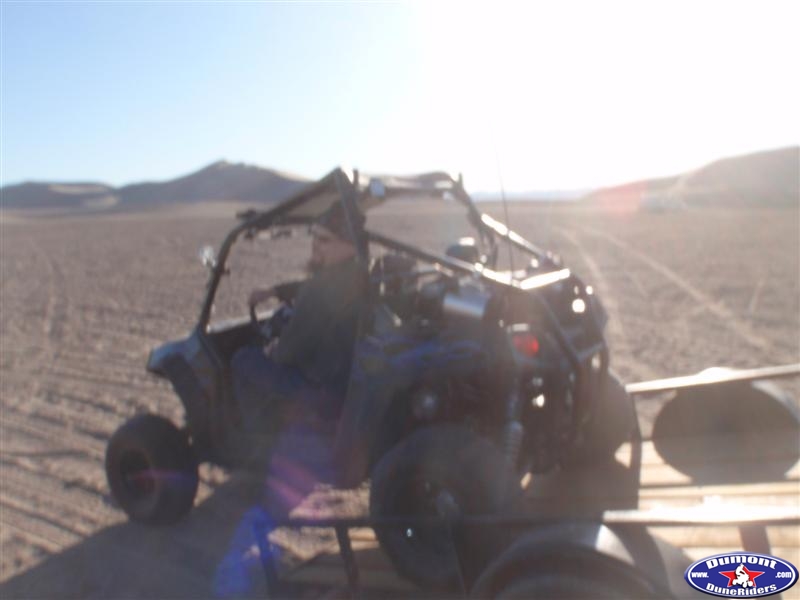 We geared up for our first trip out. I wasn't sure how cold of weather to gear up for, but Eric told me it wasn't that cold. It was probably in the high 40's/ low 50's. I trusted him and glad I did. It was perfect riding weather for a long sleeved thermal and a t-shirt.
We headed out and started at the south end. The dunes were like summertime! It was so damn smooth and the dunes were razored out...except it wasn't HOT! It was perfect. It really felt like Christmas.
Here's a couple pics from the phone on our first stop, about half way to the north pole.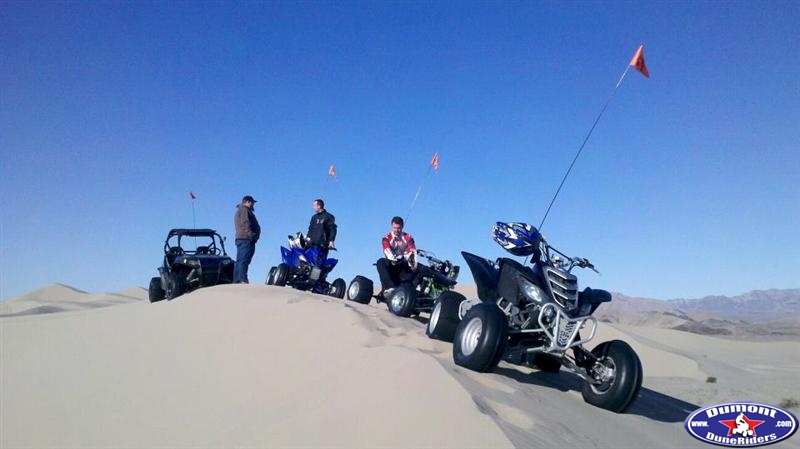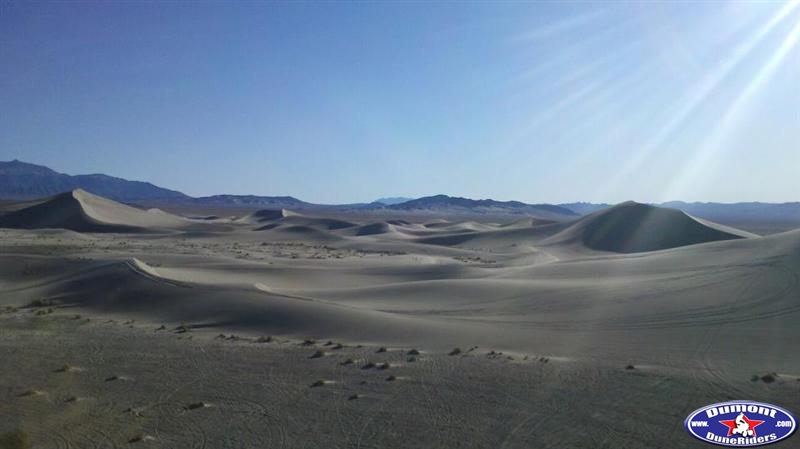 As we were getting ready to leave, Eric commented that "I'm not a mathematician or nuthin, but is there a reason your left side paddle is mounted backwards?" LOL Ends up, the shop mounted Steve's paddle backwards on the tire/wheel he brought in for repair.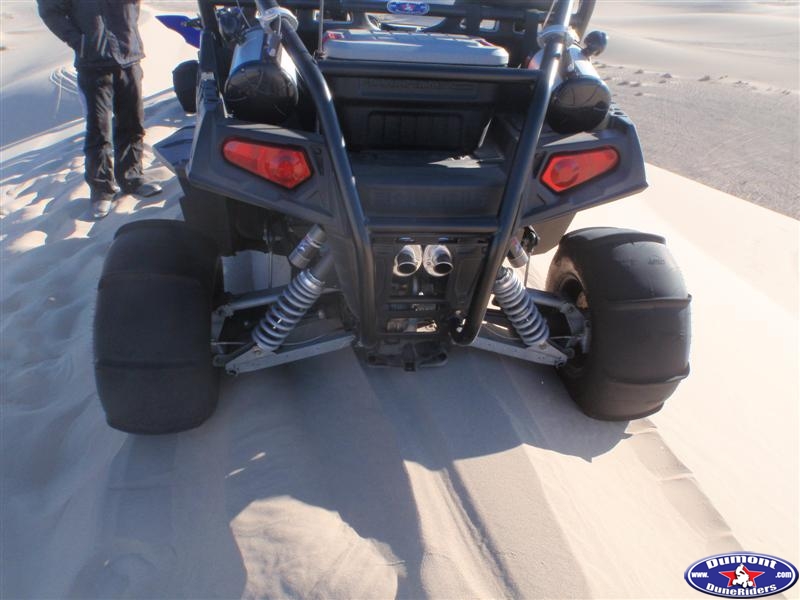 Then we realized we didn't stop in the best spot.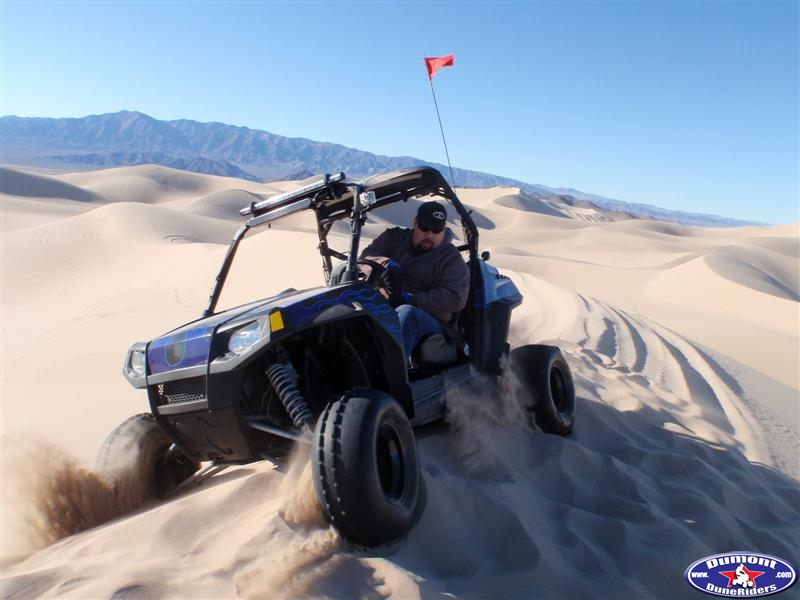 I took a couple scenic shots from that peak.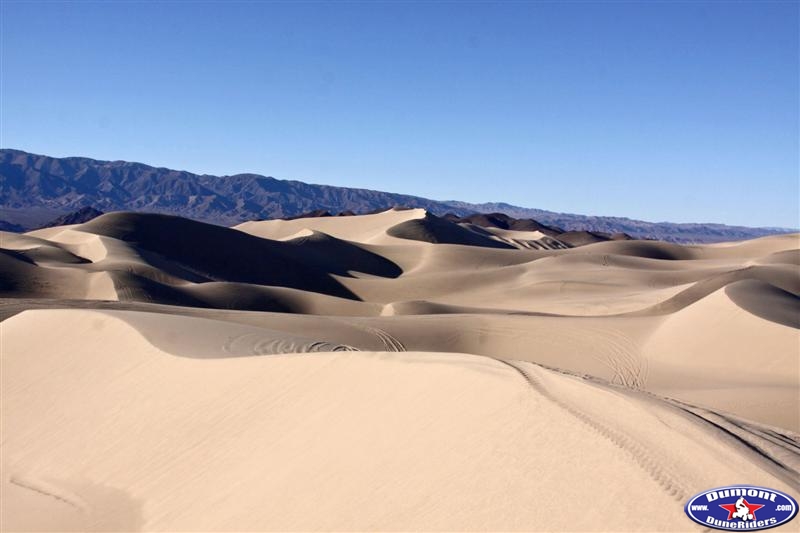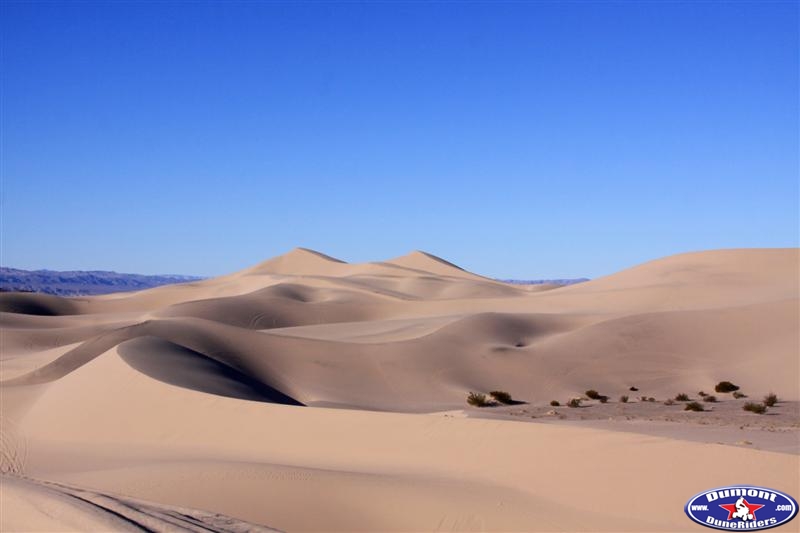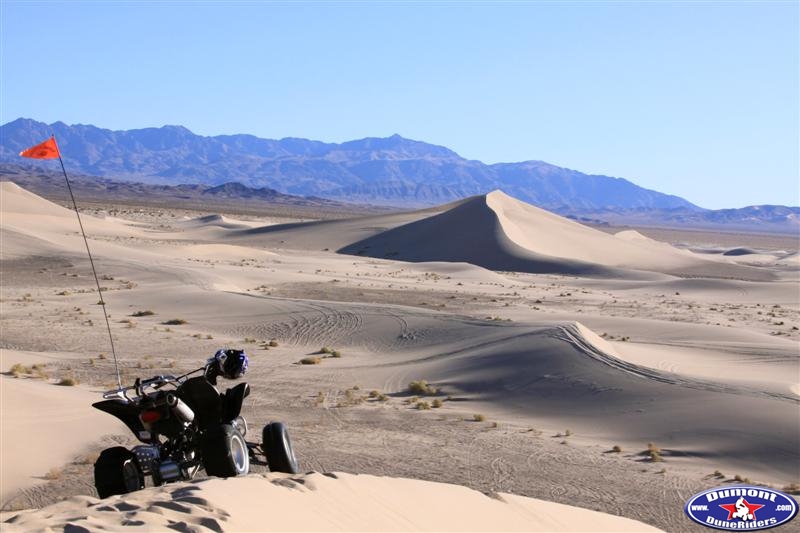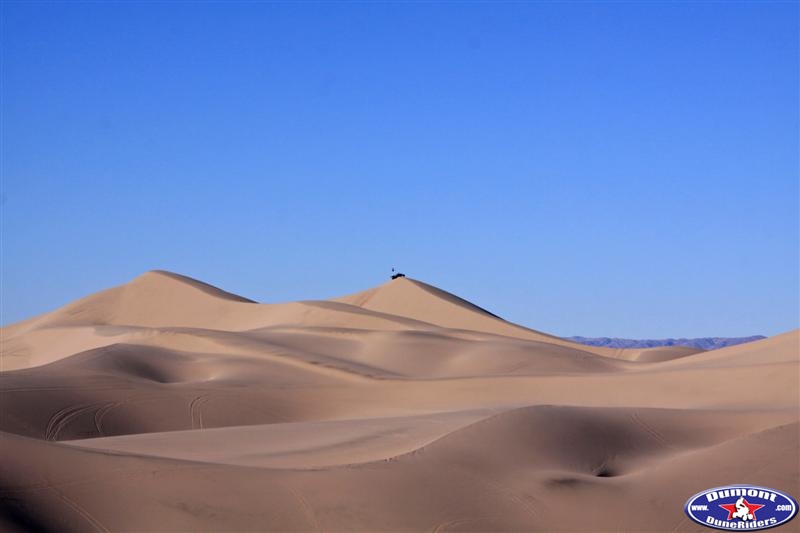 After that, we headed north for a bit, backtracked to the south and then stopped by sand~snake and SDA's camp to say hi. Then we stopped off at MarbleMD and NE14SAND's camp. Good seeing some fellow DDR friends while we were there!
Then we all did a run with MarbleMD, NE14SAND, and GP's's's's. haha Along the way, almost to the N Pole, we practially flew off a drop off. I came in pretty hot when I came up to it, locked up the brakes, looked back to try and signal, then flew off of it before I could do anything else. hahaa Luckily I landed it ok because the bottom was just as bad, if not worse, as the drop off transition. As Chadwick and I got out to north pole, we realized pretty quickly we were the only ones there. So back we went to the drop off area. We saw everyone hanging out there. At first I was pretty concerned because that was a pretty dangerous spot that we came up on, but when we got there everyone was ok! Phew! Ends up Mike (MarbleMD) went off that drop pretty fast and ate sh*t. Oh snap. lol Thank god he was ok though. He shook it off like nothing and rode back to camp.
couple pics of the drop off...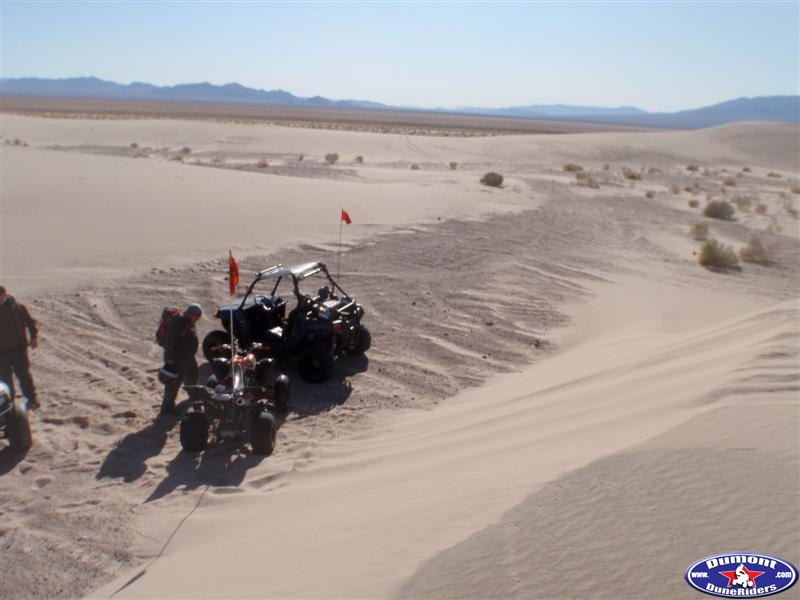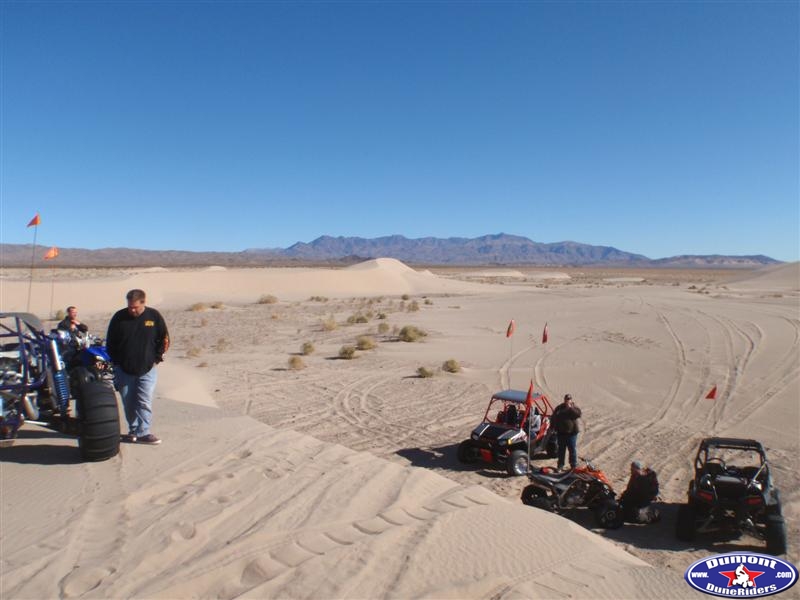 We continued on back towards the south.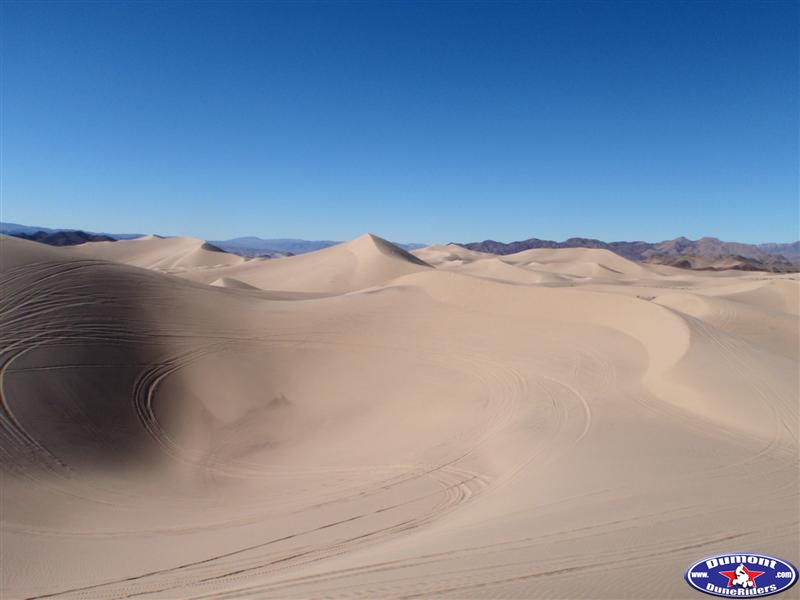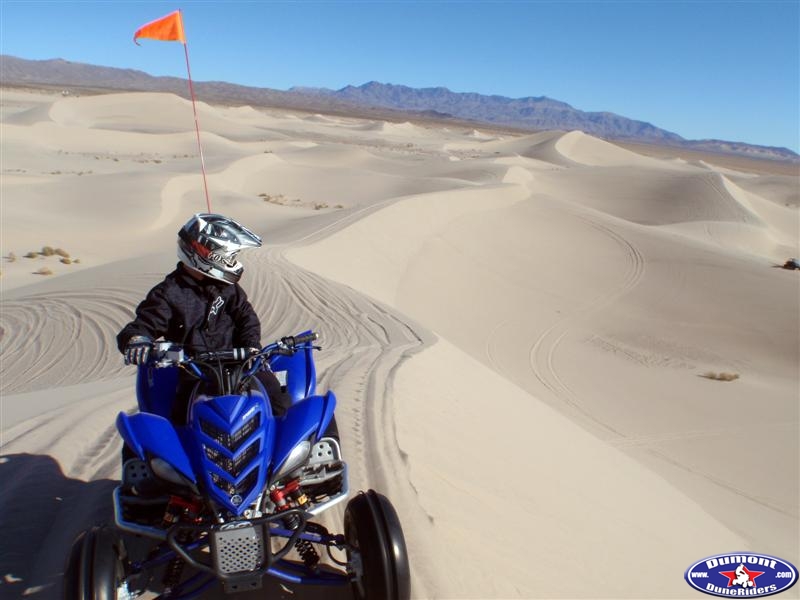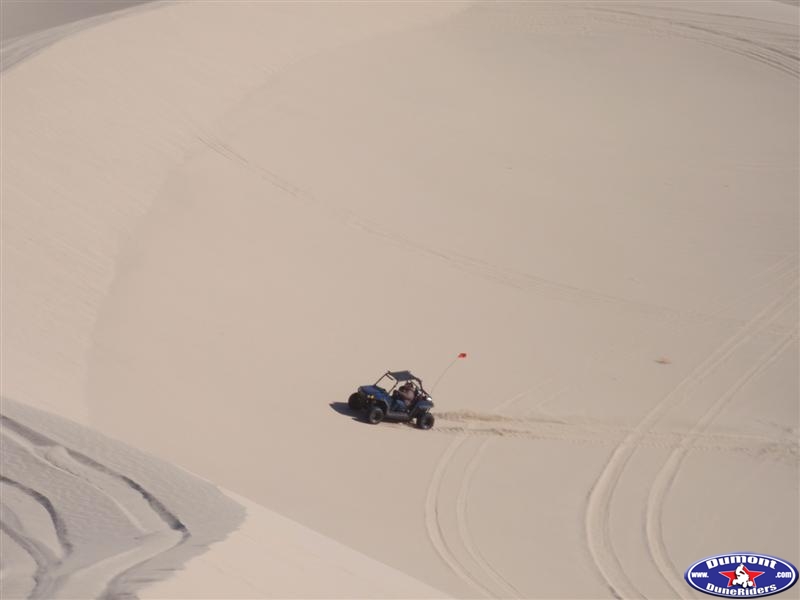 Then we stopped off for a photoshoot

Vegastyle having some fun...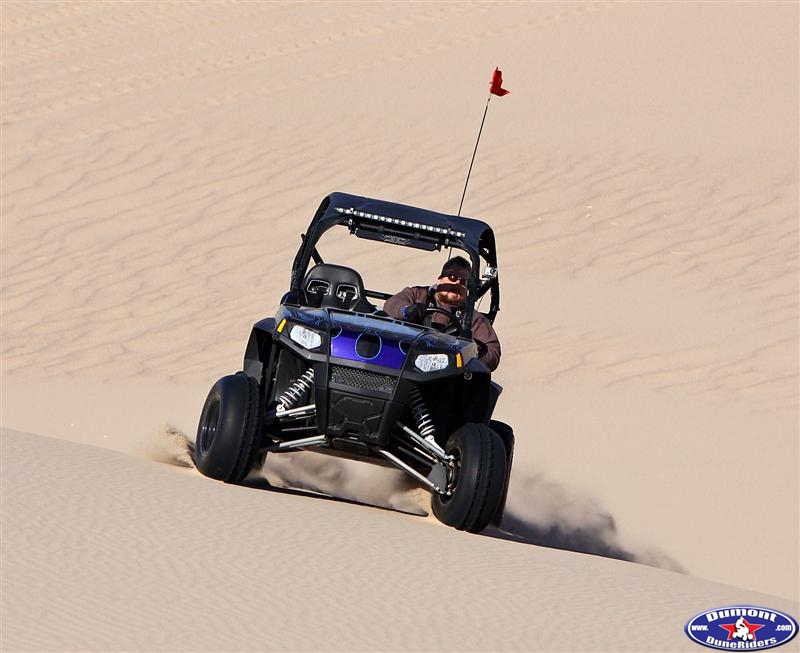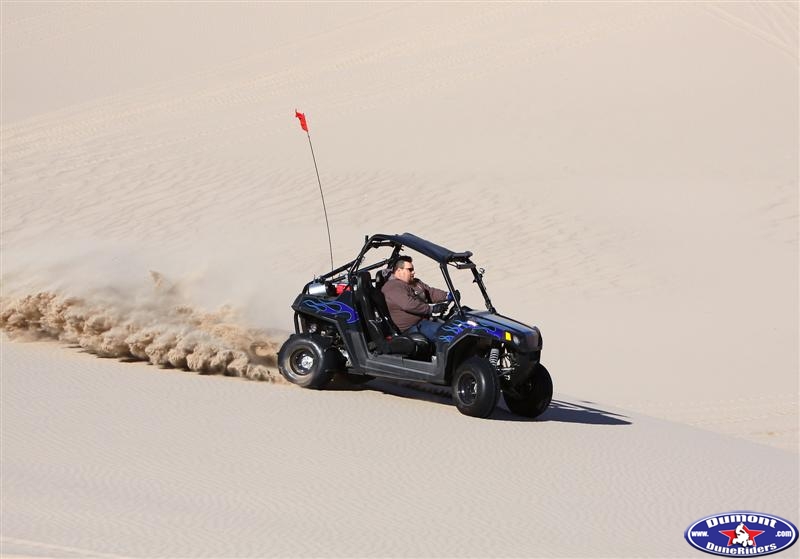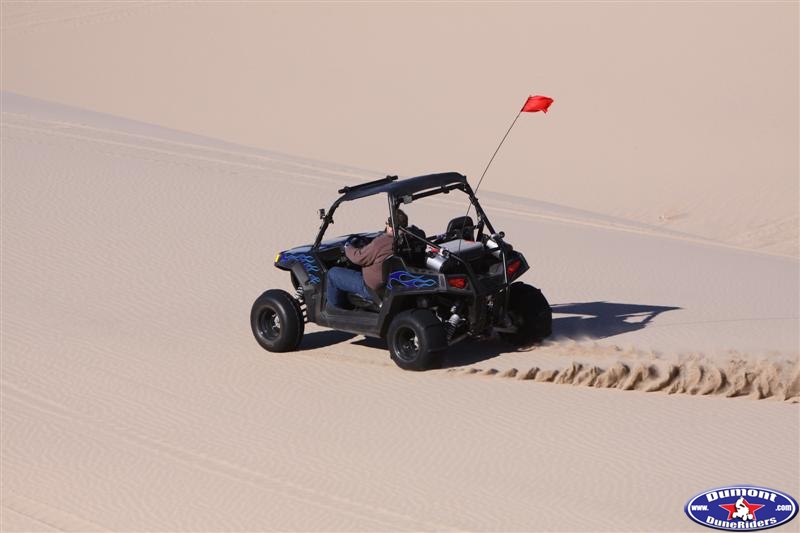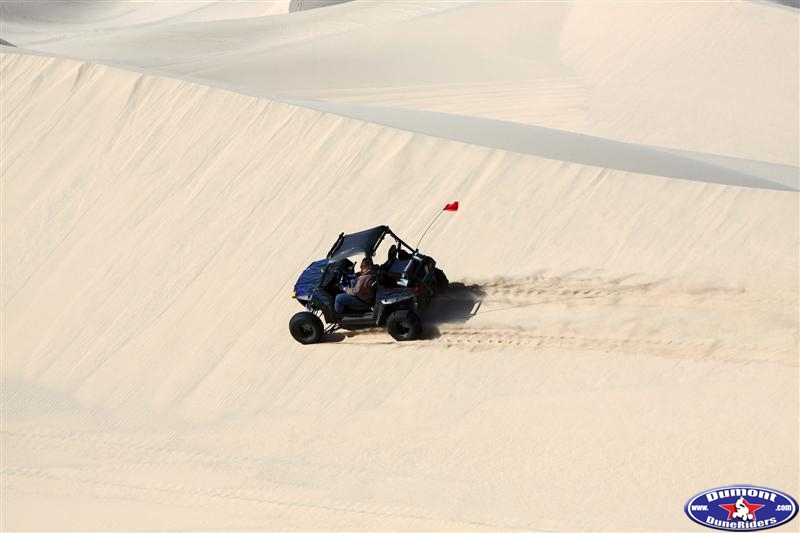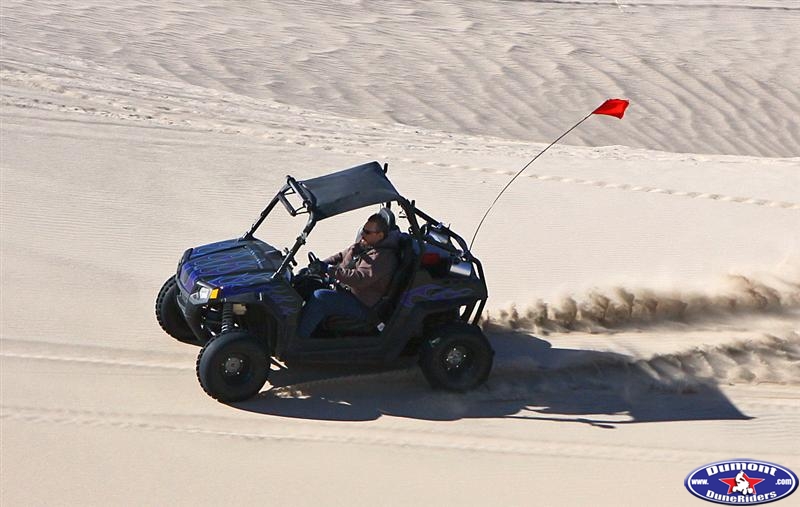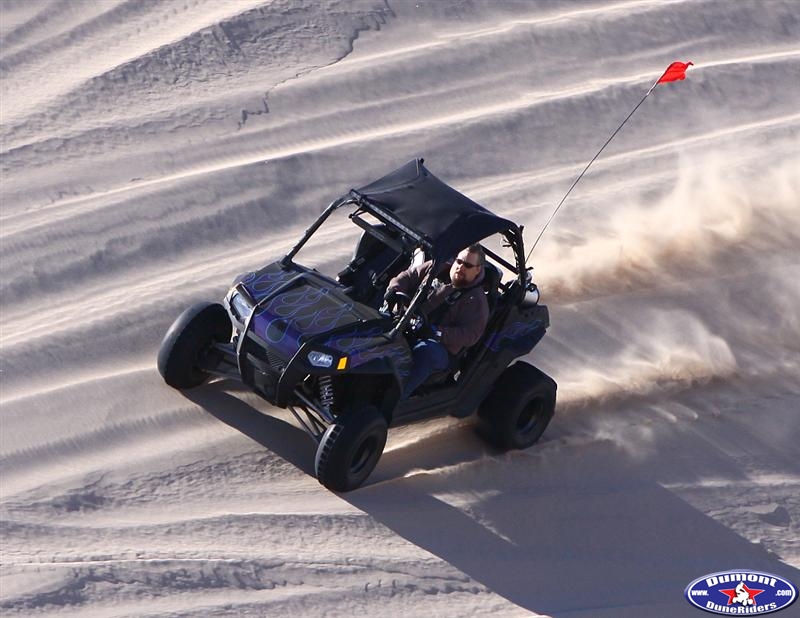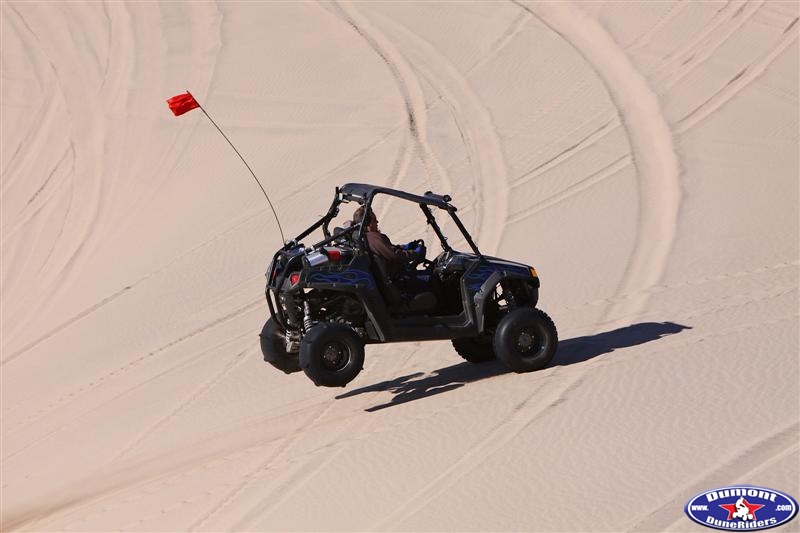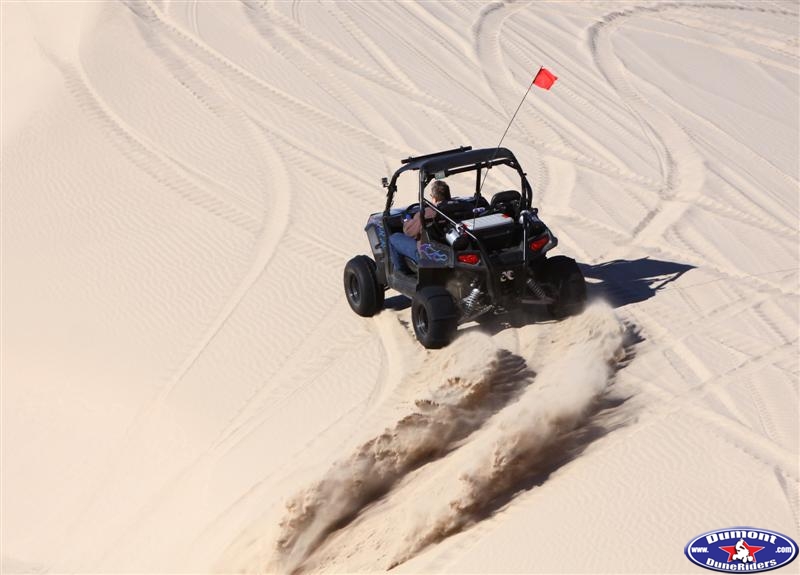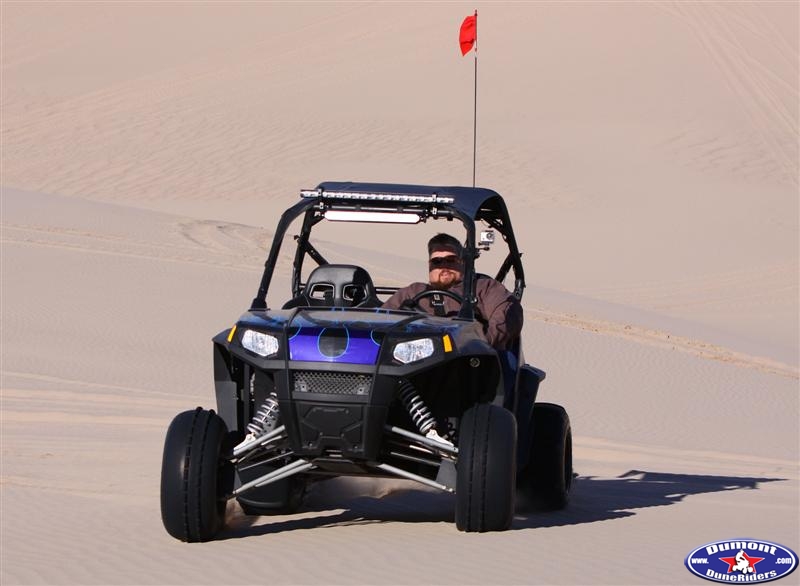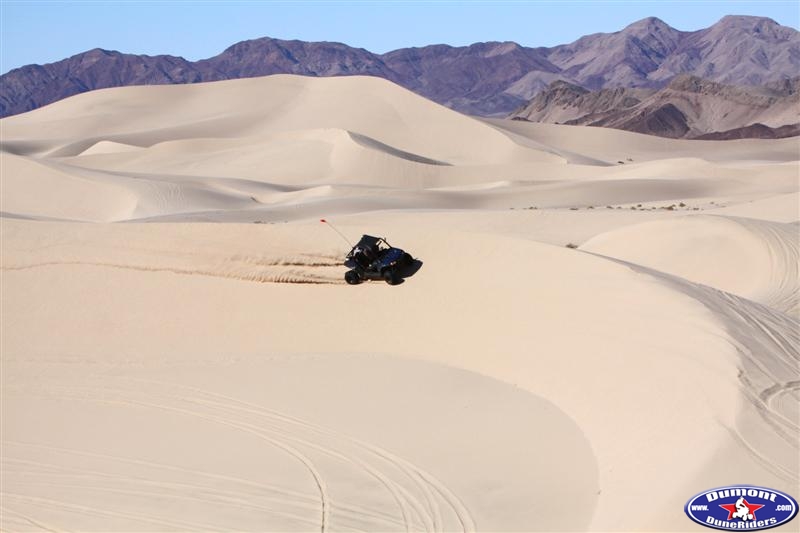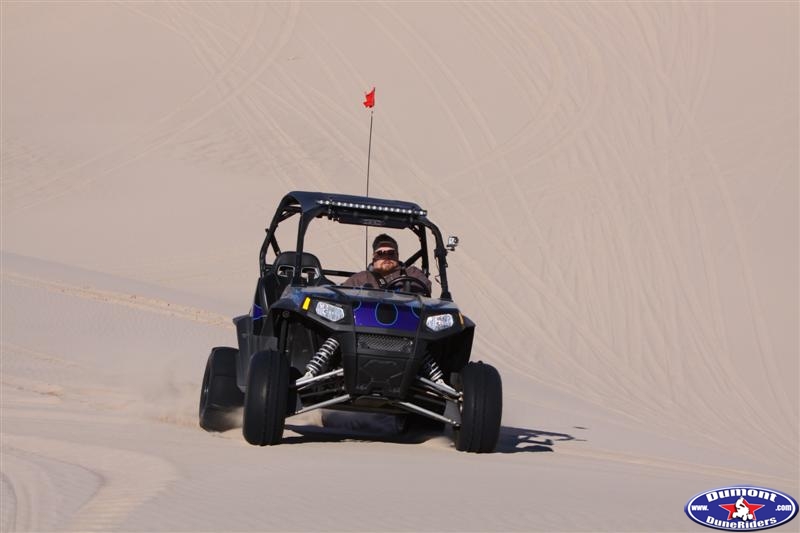 Me and Eric...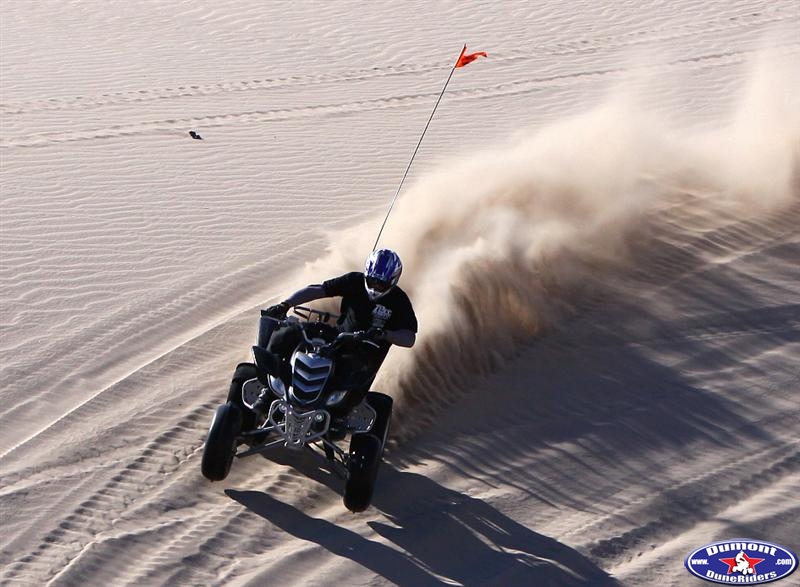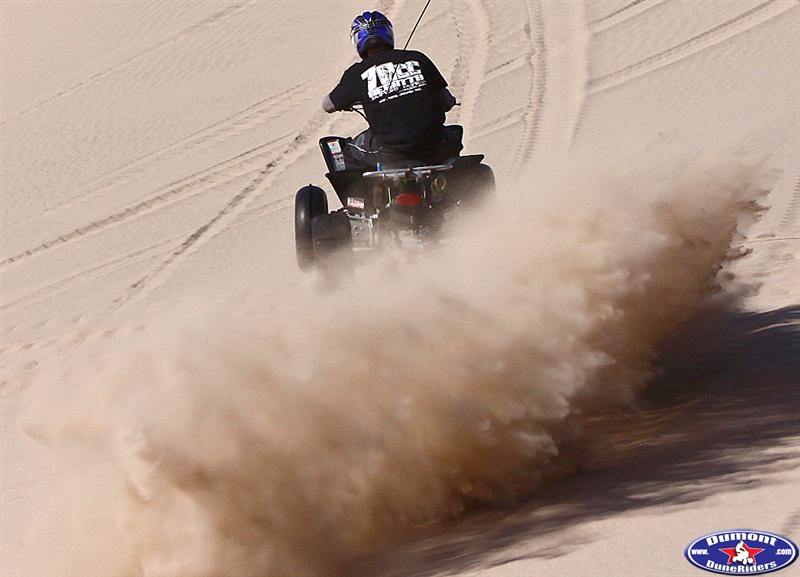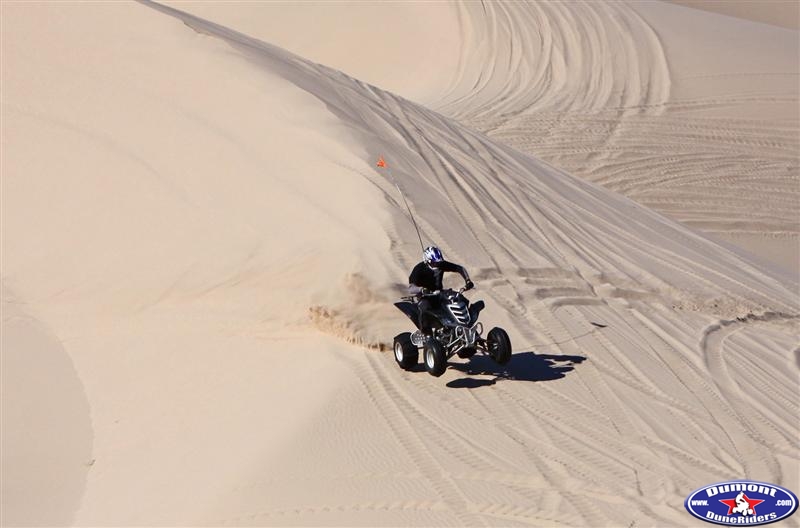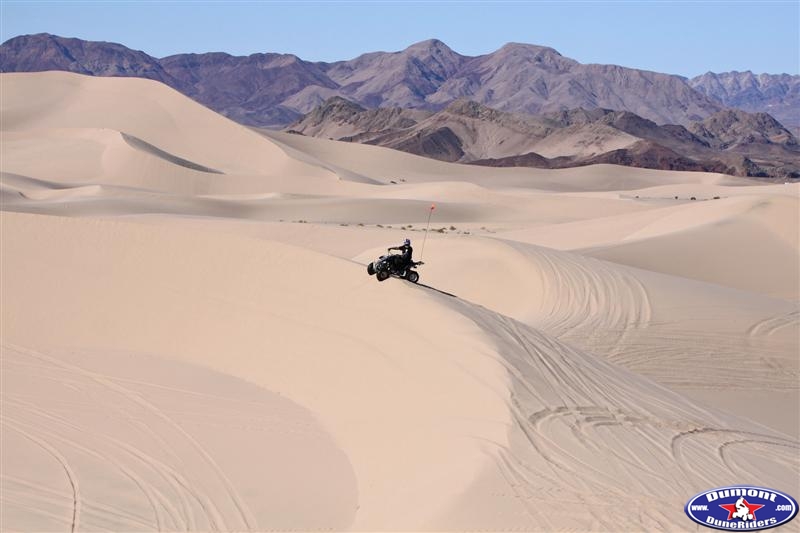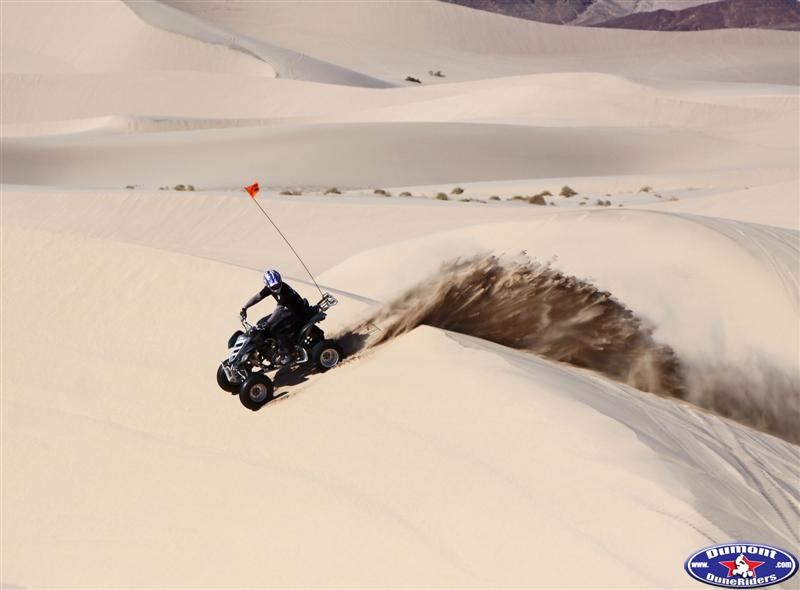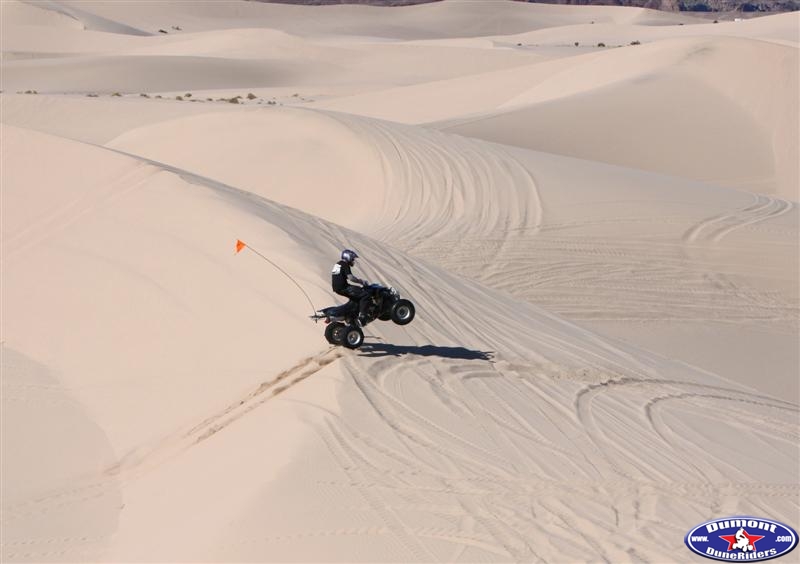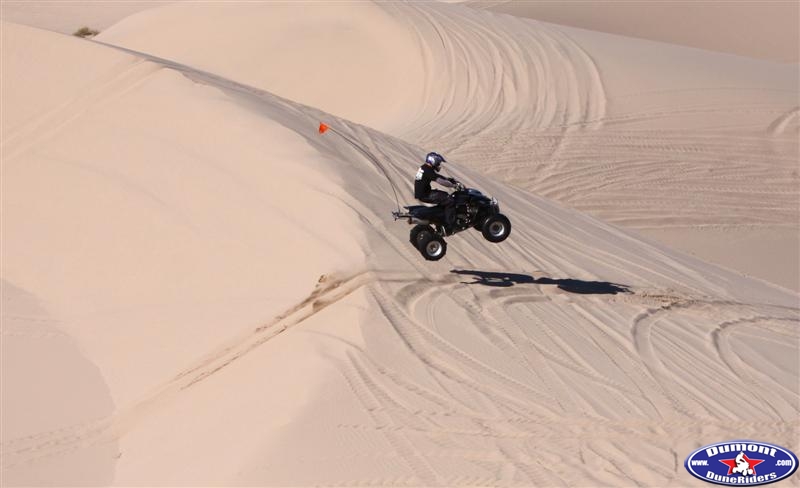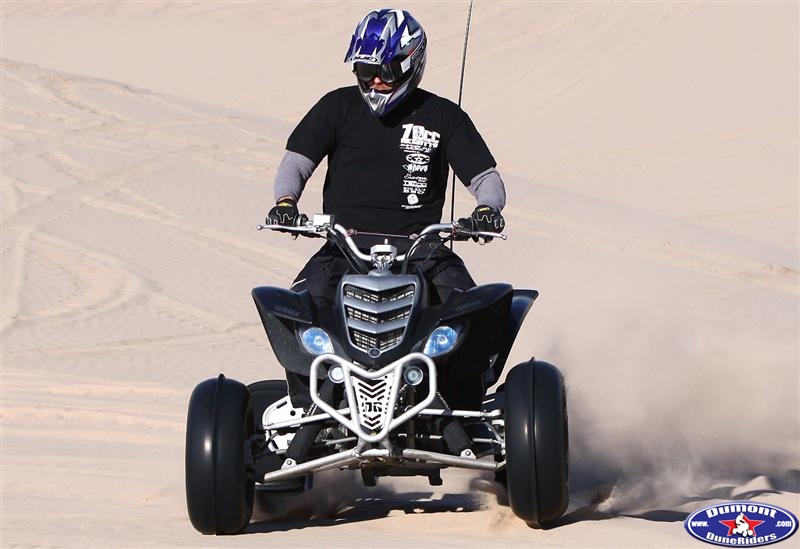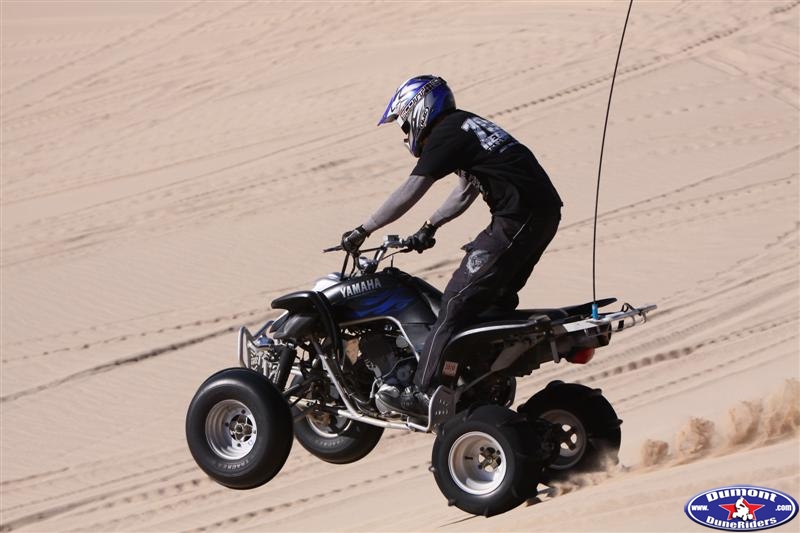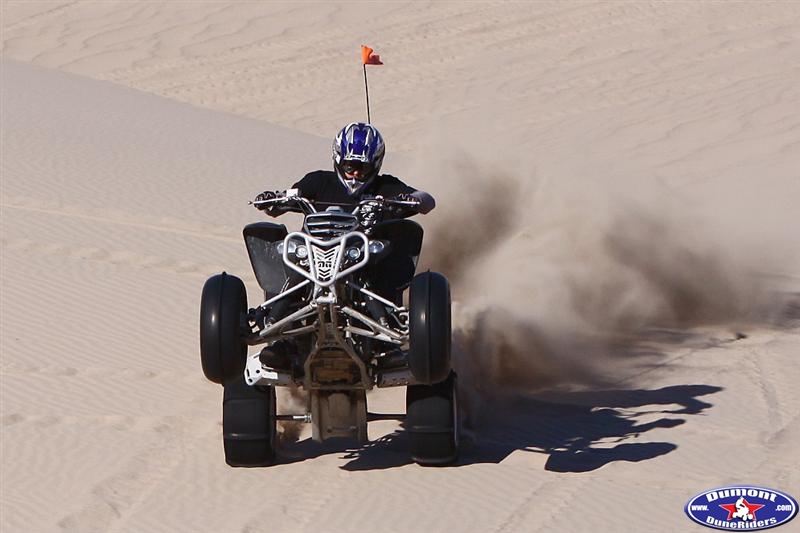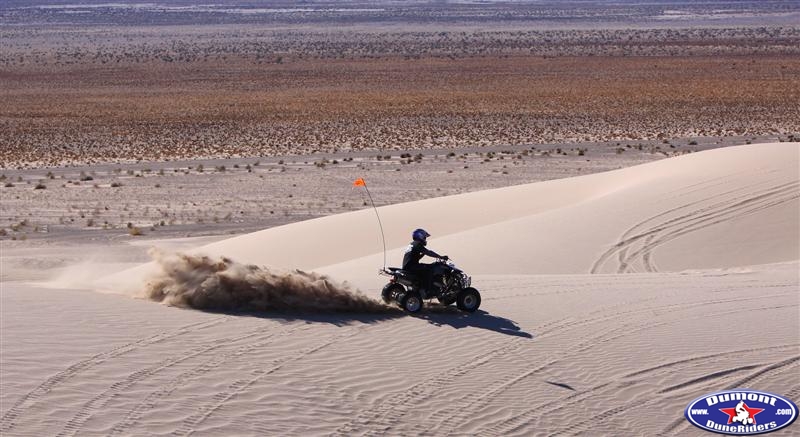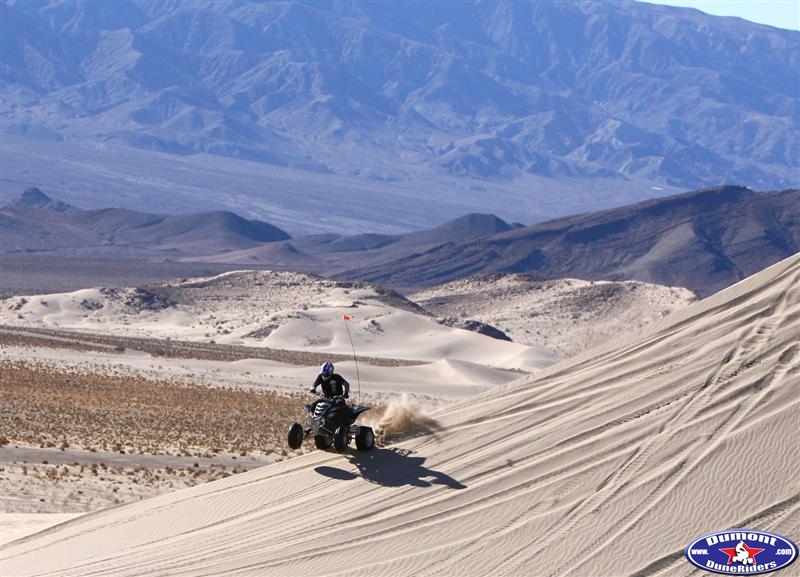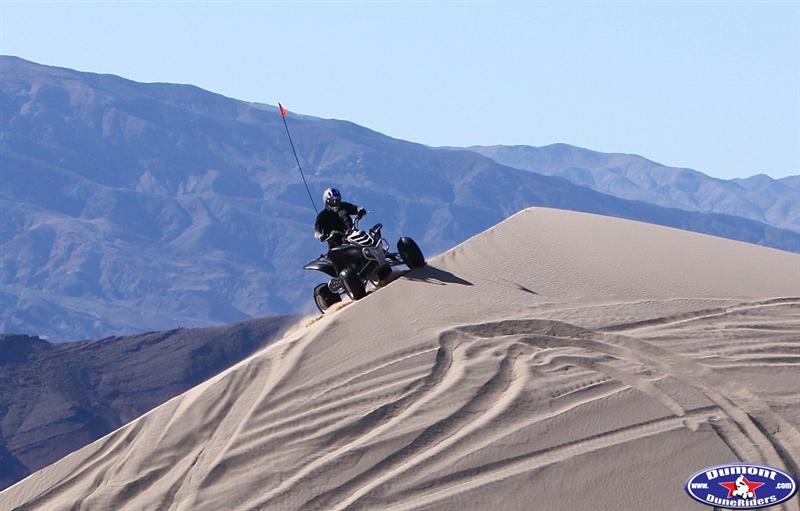 Eric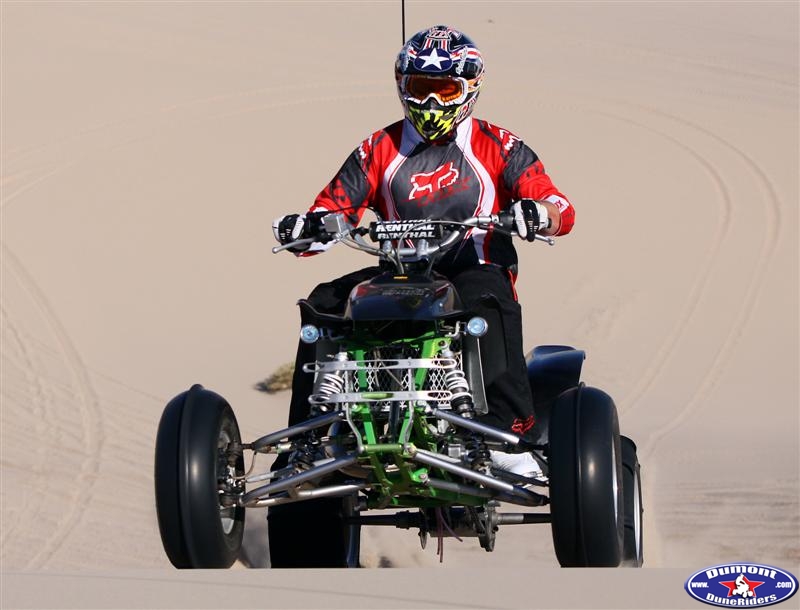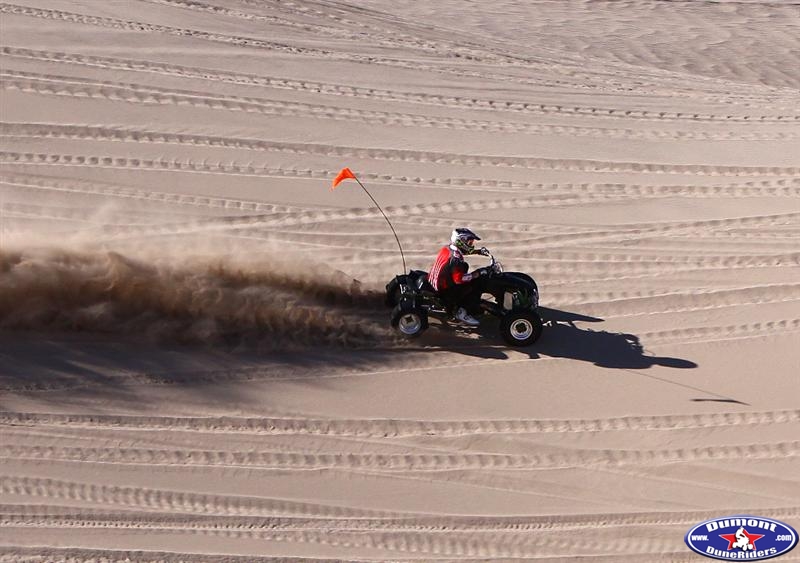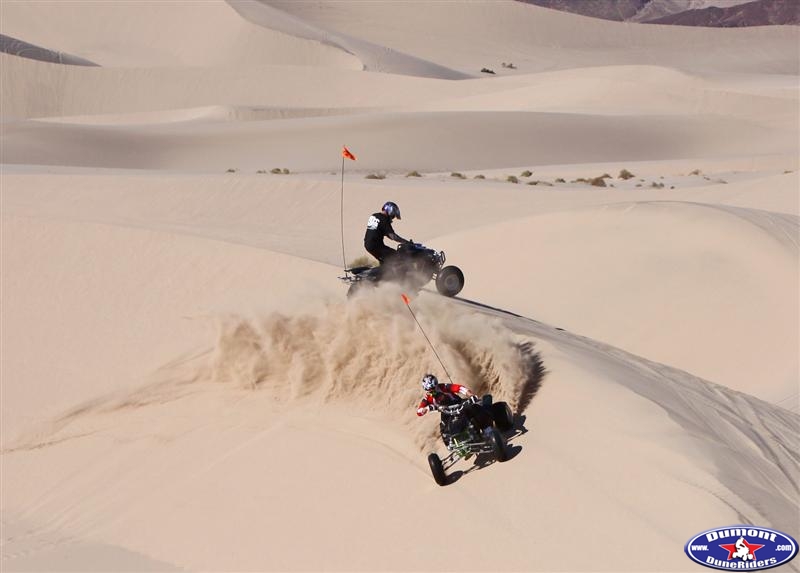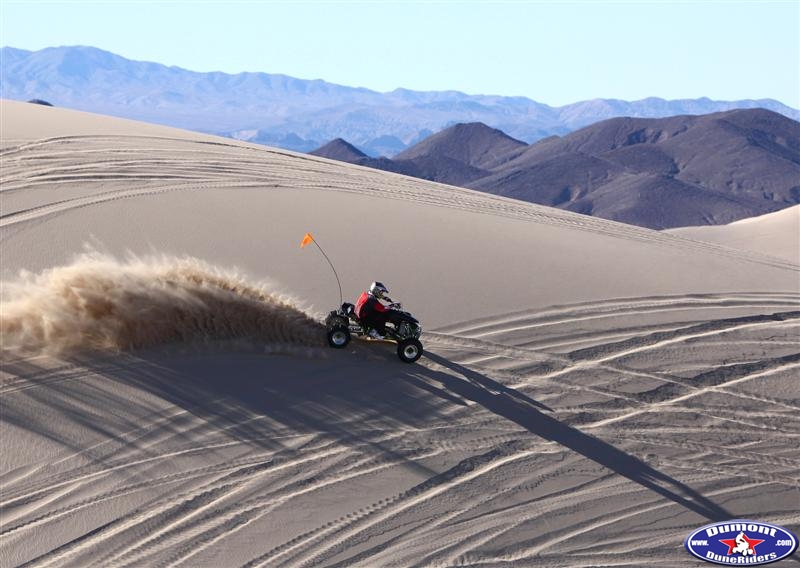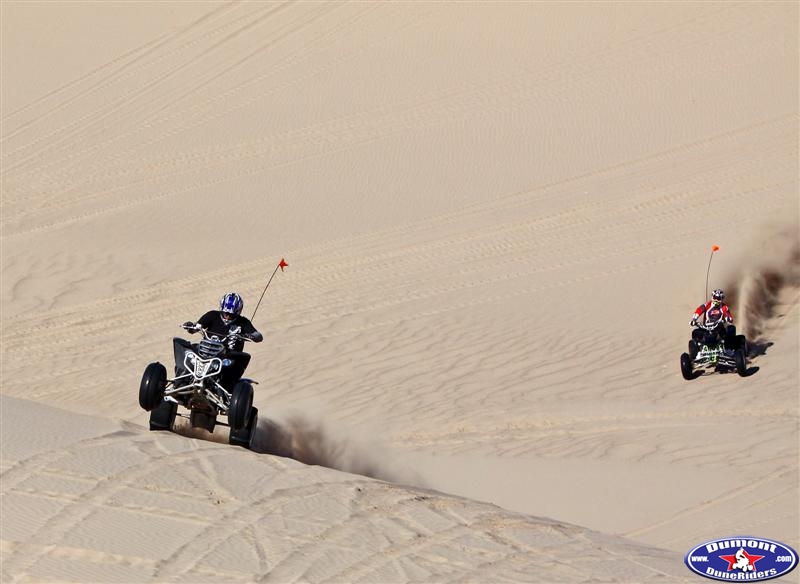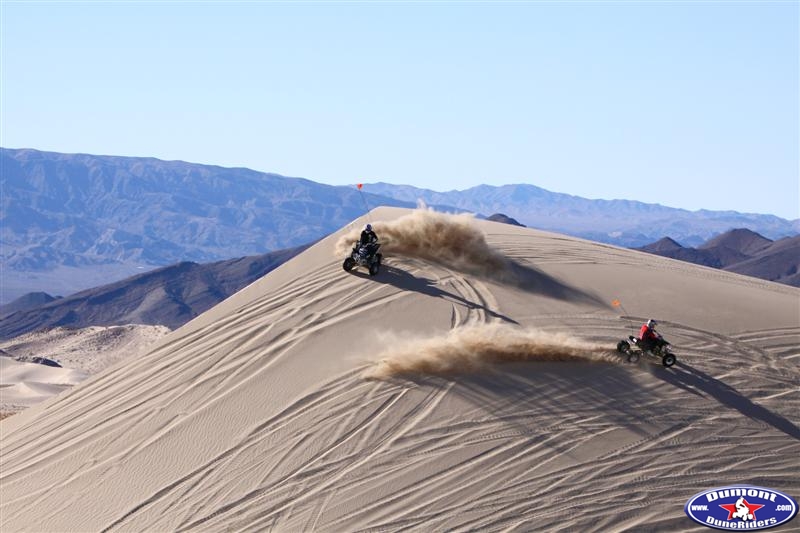 Chadwick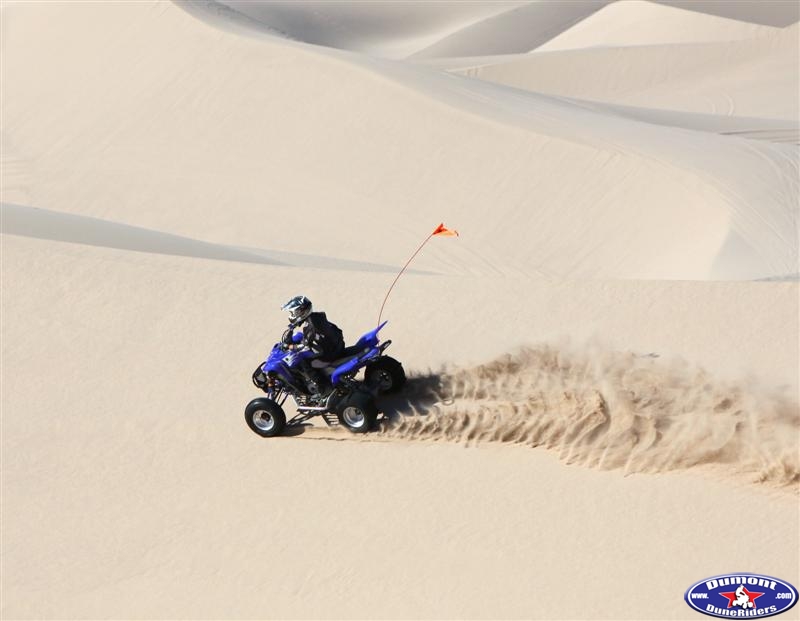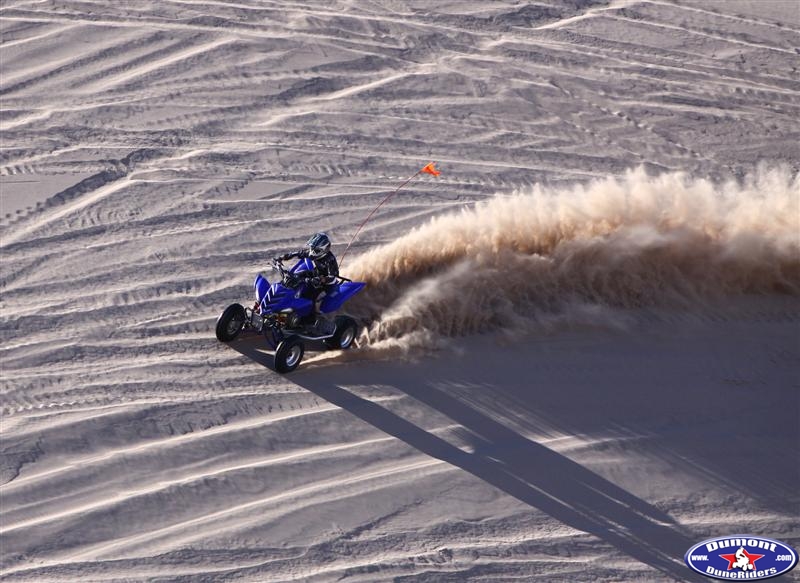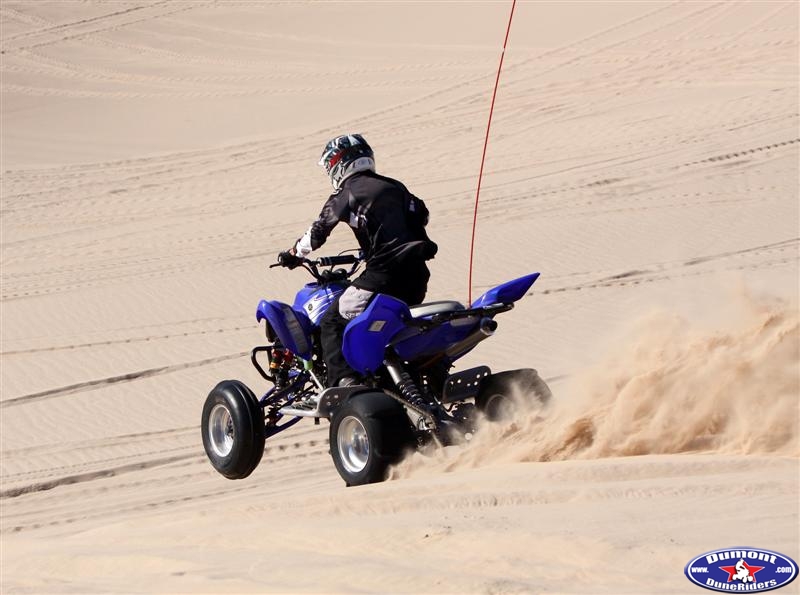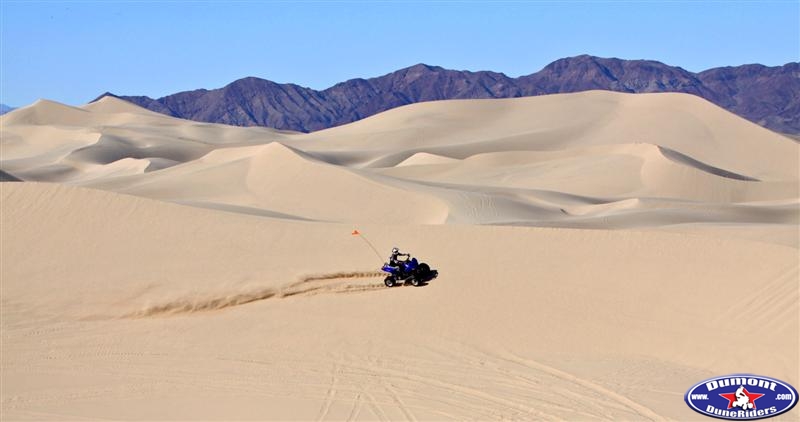 SAND~SNAKE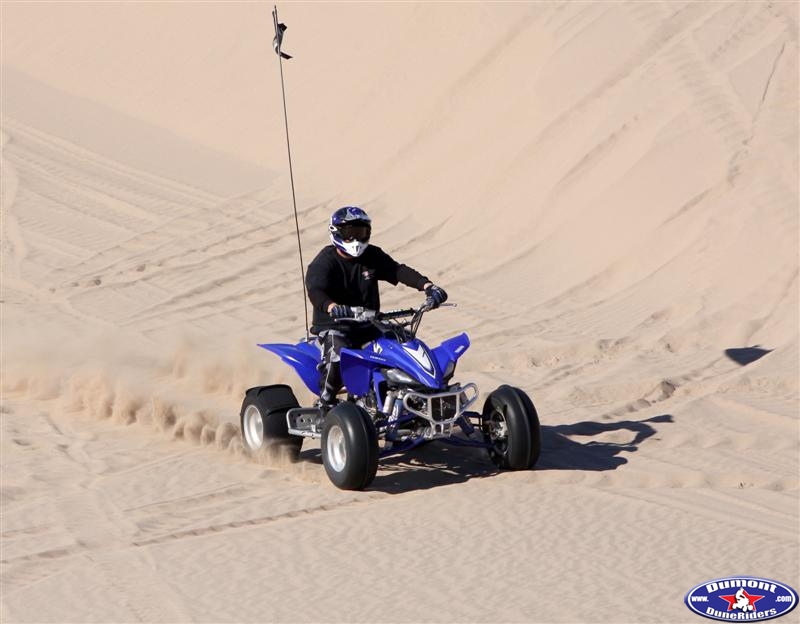 Eric on Chad's piano...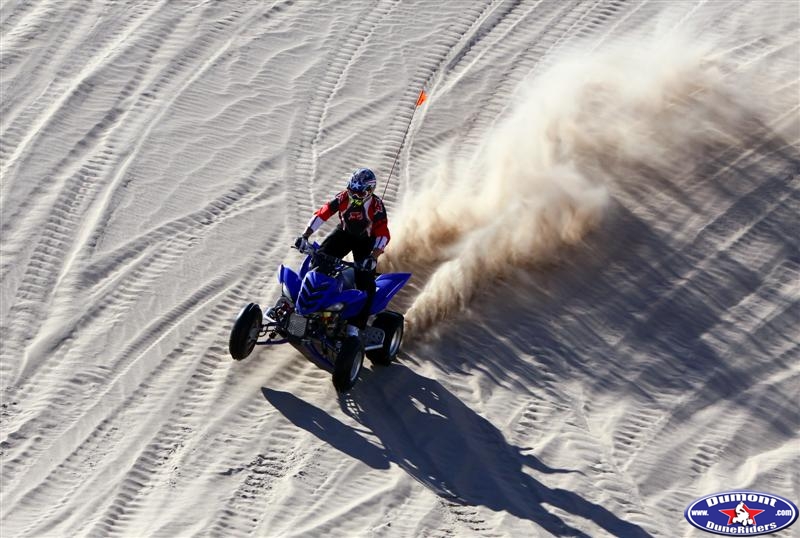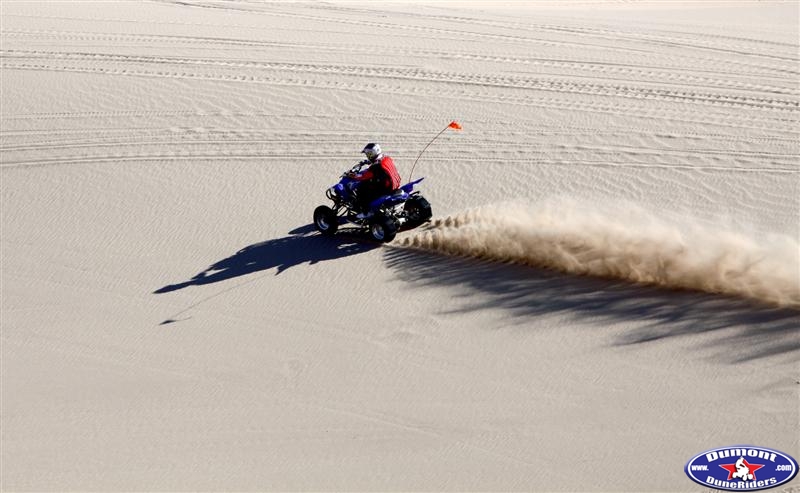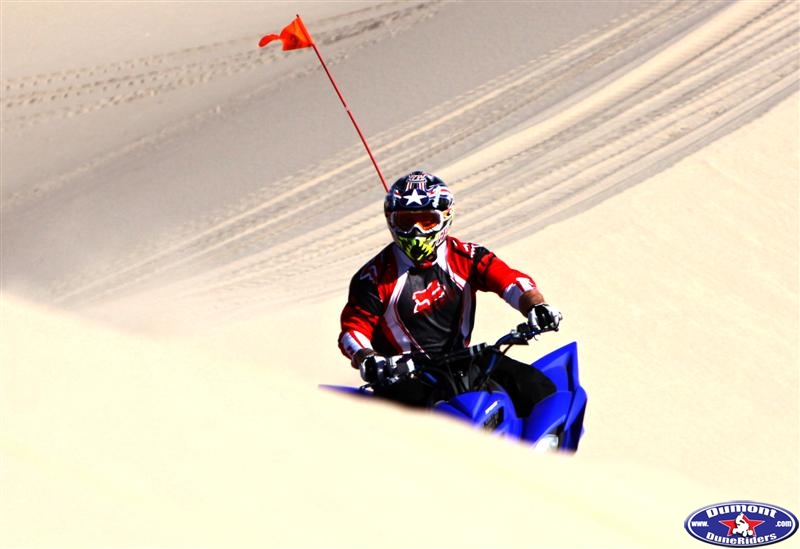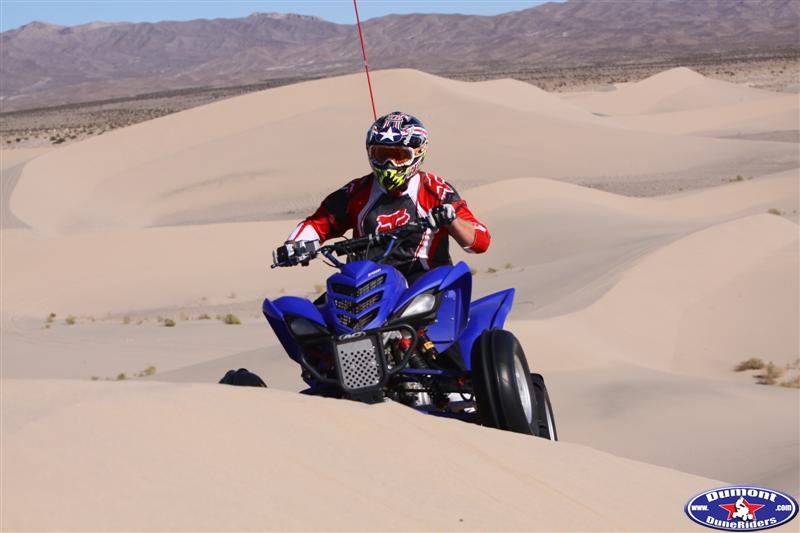 ....more to come....