What a great turnout! It was an awesome 5 hours of duning today with a couple minor mishaps, but nothing too major. 
It was about 76 degrees when we pulled in at 5:30 and we stayed until about 10:30 when it reached about 100°. There was a real nice steady breeze all morning long and it never once felt too warm. I think we got 3-4 good rides in. Some of the group split off and did their own thing, but most of the time we had a pretty good size train of quads.
The minor mishaps:
1)  Dune Cruzer took a pretty bad spill after launching off a good size razorback. He took a line 3-4 ft to the right of where sandslug went over and must have come in a little too hot. It was a pretty big drop and he landed sideways blowing out 3 of his 4 tires. There was a little damage to the plastics and he got a little beat up. His leg got hurt but he was able to still walk. It was a miracle he didn't get seriously hurt. After some help from the H Town guys, we got his tires aired back up. He wasn't up to riding back so someone else rode his quad back and he hitched a ride with desertdweller. That was a bummer that it happened so early. It was about half way through our 1st ride almost to the north pole. He got loaded up and headed home because he was sore. Heal up bud!
2) Sand YFZ pretty much jumped Banshee Hill!


Me, him and sandslug were racing up Banshee Hill when Aaron came up on a nasty 10-12 ft drop off with a witches eye that blended right into the the hill. He glanced back at Mike wondering why he was slowing down, looked back and he was at the edge. Luckily he had a good amount of speed still and he flew right off the edge completely clearing the nasty part. He landed hard and busted his chin open on the bars. He also burned his leg on the pipe. We were happy he was ok for the most part. It could have been really bad. Here's the best part- Mike had my Go Pro rolling on his helmet and caught the whole thing. I'll post up a clip. 
Just goes to show how dangerous those dunes are in the summertime. They can bite back pretty hard and you gotta be extremely cautious. 
Despite the couple crashes, we all had a blast. It was good having Bert back out with us on the quads. Felt like the old days. The June dune rideswere awesome, the company was great, and the weather cooperated very well. I have a ton of video and a few pics but here are a few cel phone photos first.
loaded up at the gas station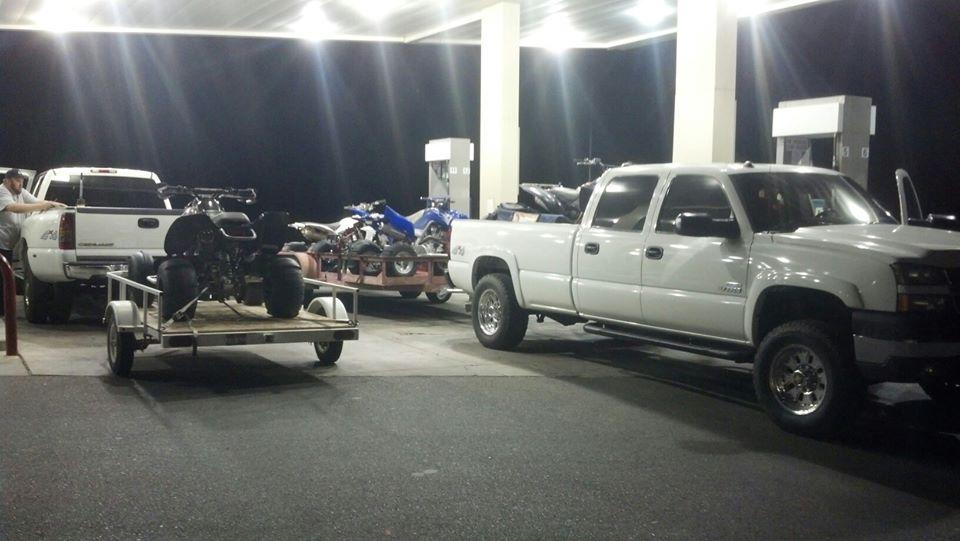 Some awesome dunes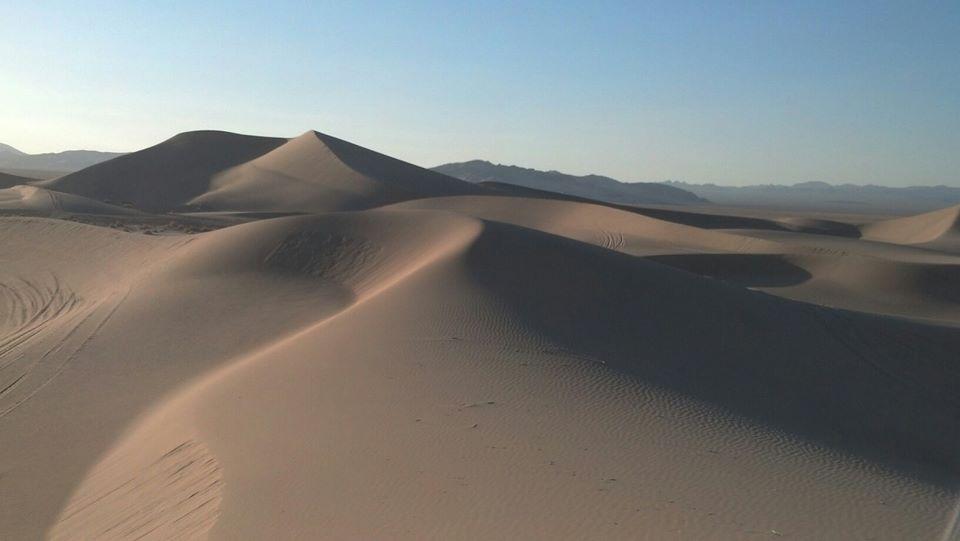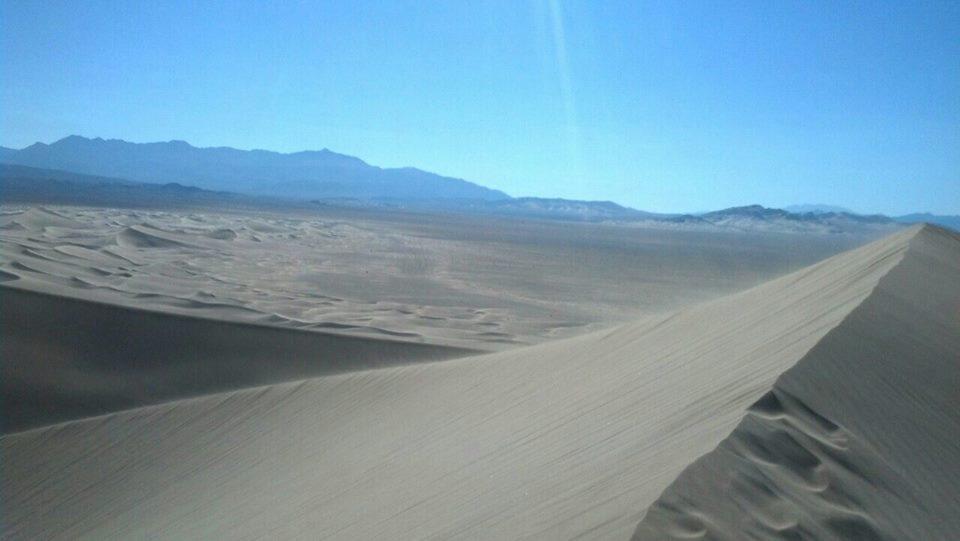 At the end of the day I was all smiles