March 4Th 2021
1,165 views
Overall conditions: epic!

temperature: perfect

wind: light breeze

skies: sunny/ clear skies

crowd: empty, hardly anyone here

dunes: razorbacks & witch eyes, virgin smooth, dry sand
Drove in yesterday evening around 6pm.
The water is getting high over the concrete due to people blocking off a large pool right next to it so I'm gonna bring a shovel over later and fix it so it flows again and the road doesn't wash away.**
**I've been informed the BLM made the pool so I will leave it alone**
There are maybe 7 rigs out here total right now.
It's a beautiful day!! Maybe 6mph breeze, sunny, and nice at 9:30am.  
Last night was extremely windy so the dunes look crazy sharp.  Check out the pics!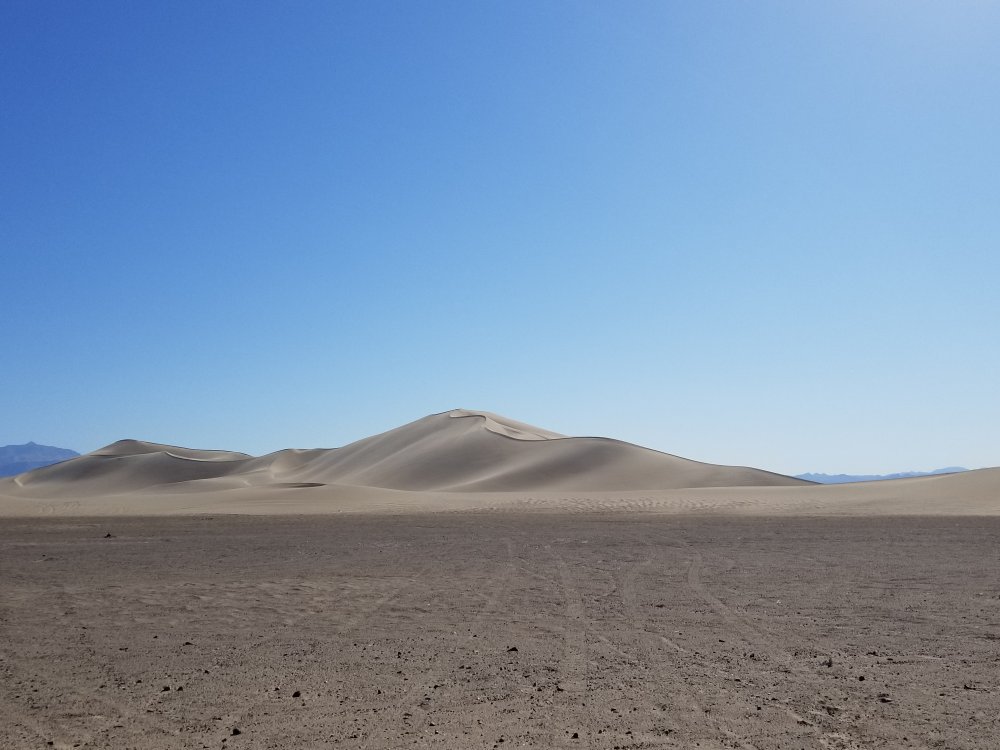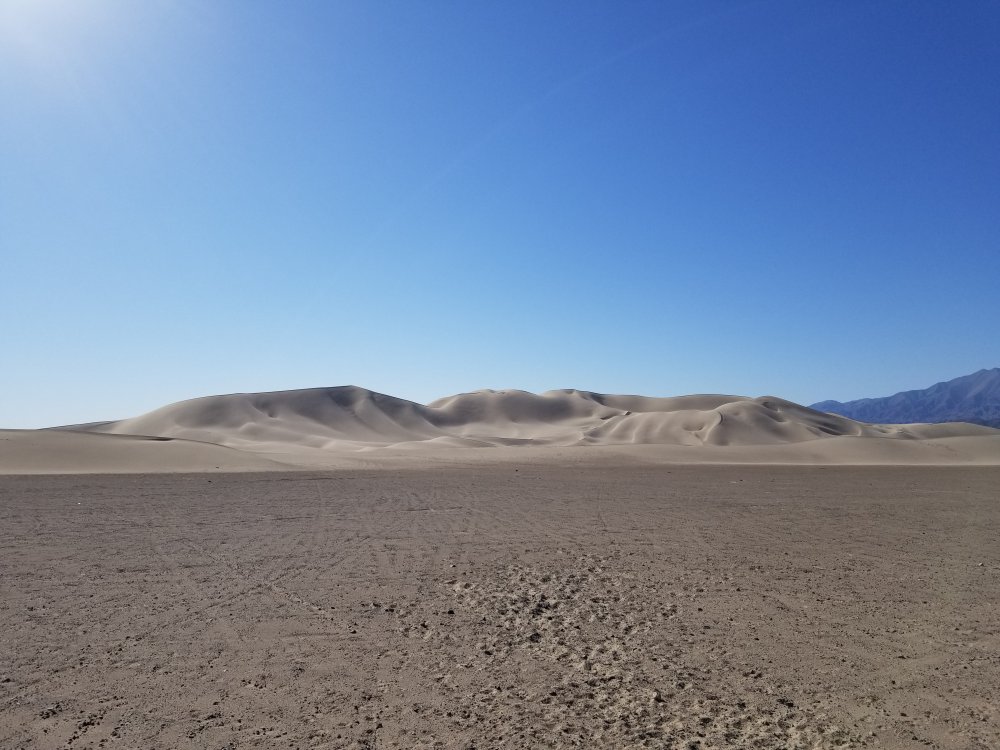 ---
4