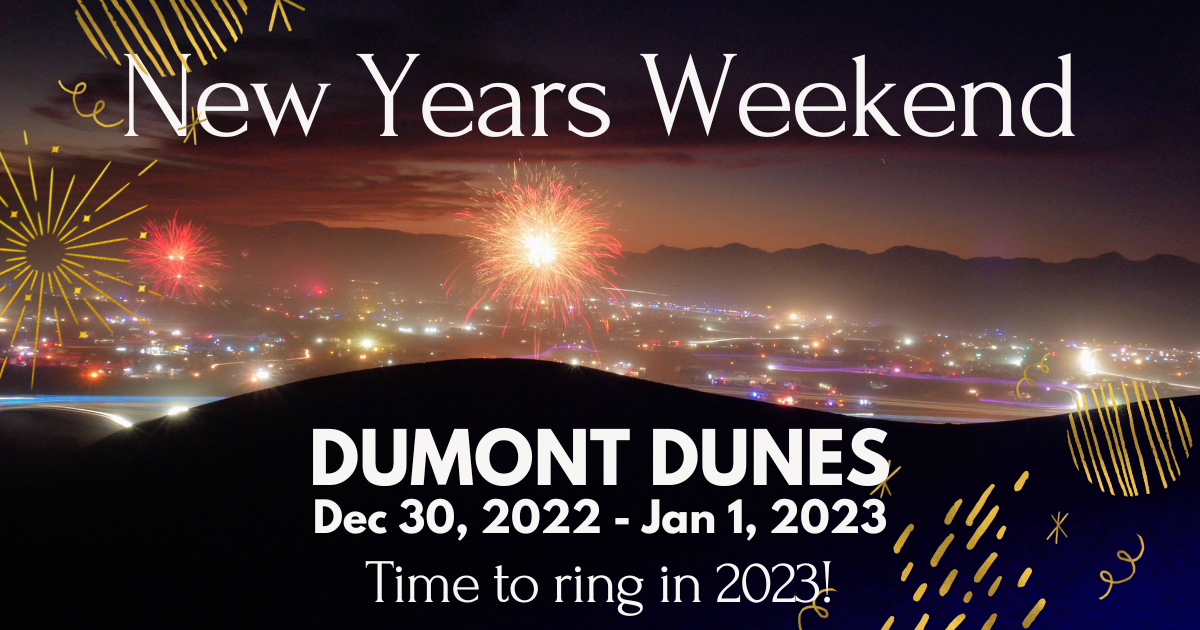 Time to ring in 2023! New Year's Eve falls on Saturday night this year. How perfect is that? New Years' weekend is not as big as Halloween, but it still brings a decent-sized crowd. It's usually the coldest weekend of the year, but this year the forecast is showing highs in the 60s! You will still want to load on plenty of firewood though. In addition, you'll need a holiday weekend pass. Vendor Row should have a handful of vendors on site so be sure to stop by and show your support. And although fireworks are illegal out there, you know plenty of them will fire off throughout the night, so take extra caution with your pets. Keep them on a leash or indoors so they don't run off. 
⛽ Places to Get Water, propane, services, etc near Dumont
🗺️ Dumont Maps
Don't Lose Your Dog!
Keep Them On a Leash and In a Lighted Harness.
And Don't Forget Those Ridiculous New Year's Eve Party Supplies
---