I took a day trip today, wish I could have stayed, but I am working all weekend... figured I would give everyone who isnt out there now a little report.
Sand/dunes:
started out silky smooth early this morning but are all tracked up now, still fun. SOFT. lots of wind has caused some soft sand. counted close to a dozen sand cars buried up to the motor throughout the day.

Weather:
good and windy from the time I pulled in (5am) unitl about noon or so. after noon the wind died down to a pleasant breeze. temps were perfect. beautiful day after the wind.

Entrance road:
good. not as nice as it was during mlk weekend, but nothing to complain about.
Crowd:
not too bad for arguably the busiest weekend of the year at dumont. although trailers were pouring in as I was leaving at about 430. not as bad as last year, yet...
heres a few pics, enjoy!

the good stuff
a few of my bike and the sunrise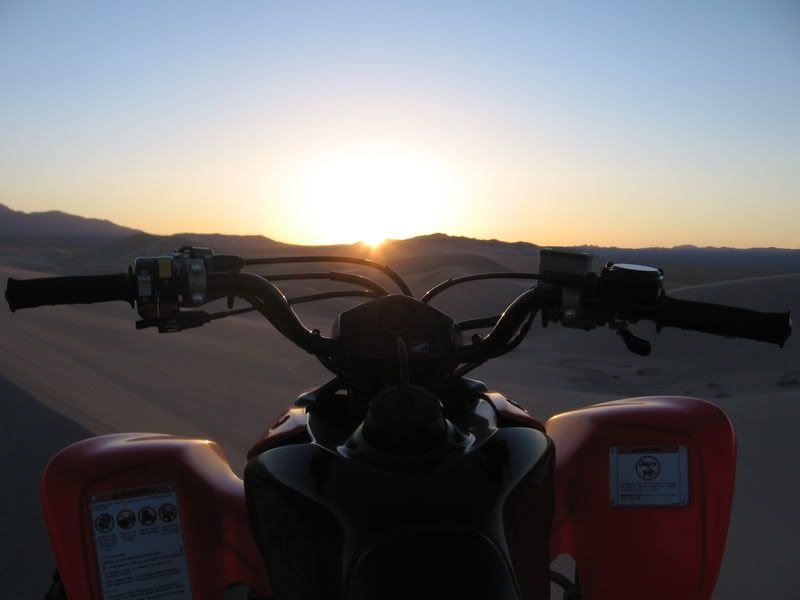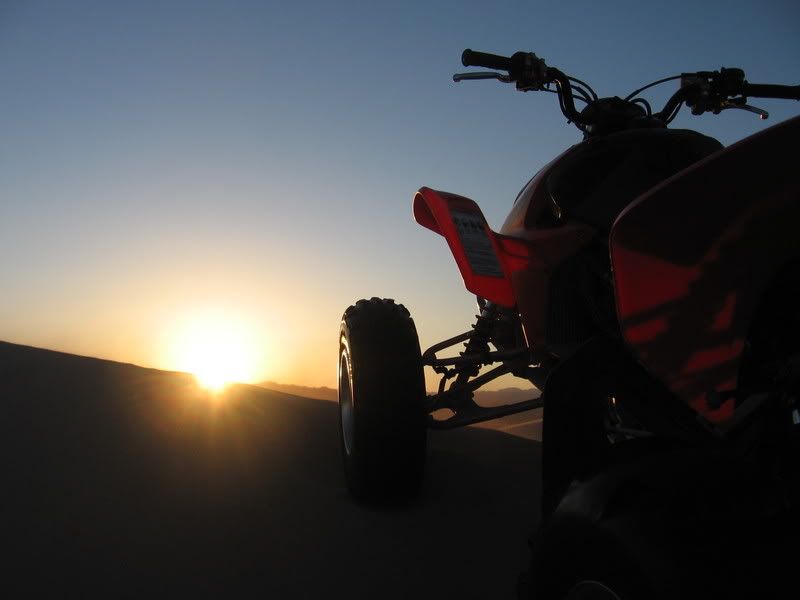 the crowd at about 1pm, not bad...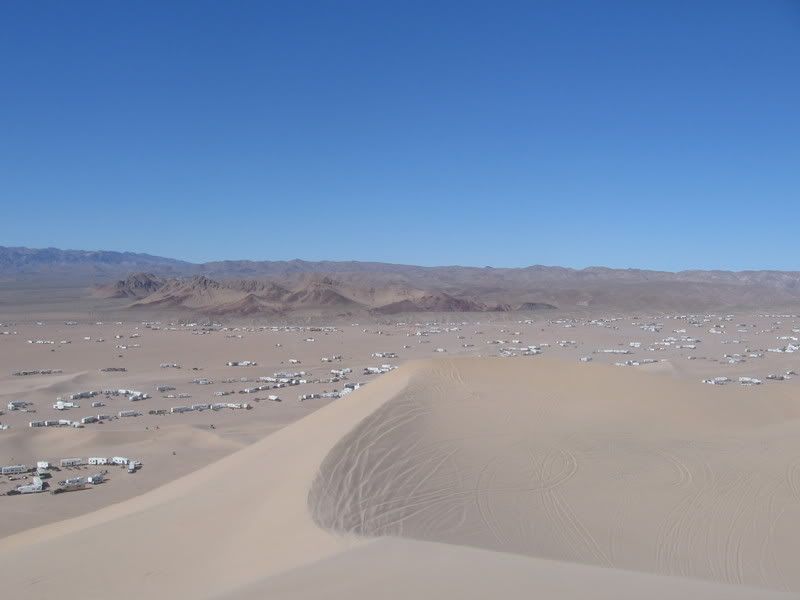 comp hill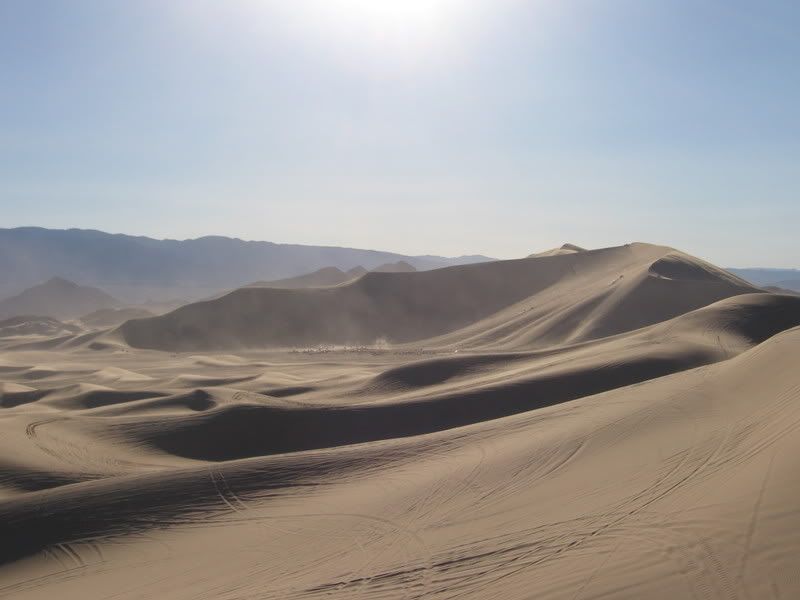 Edited by meisler, 15 February 2008 - 09:17 PM.