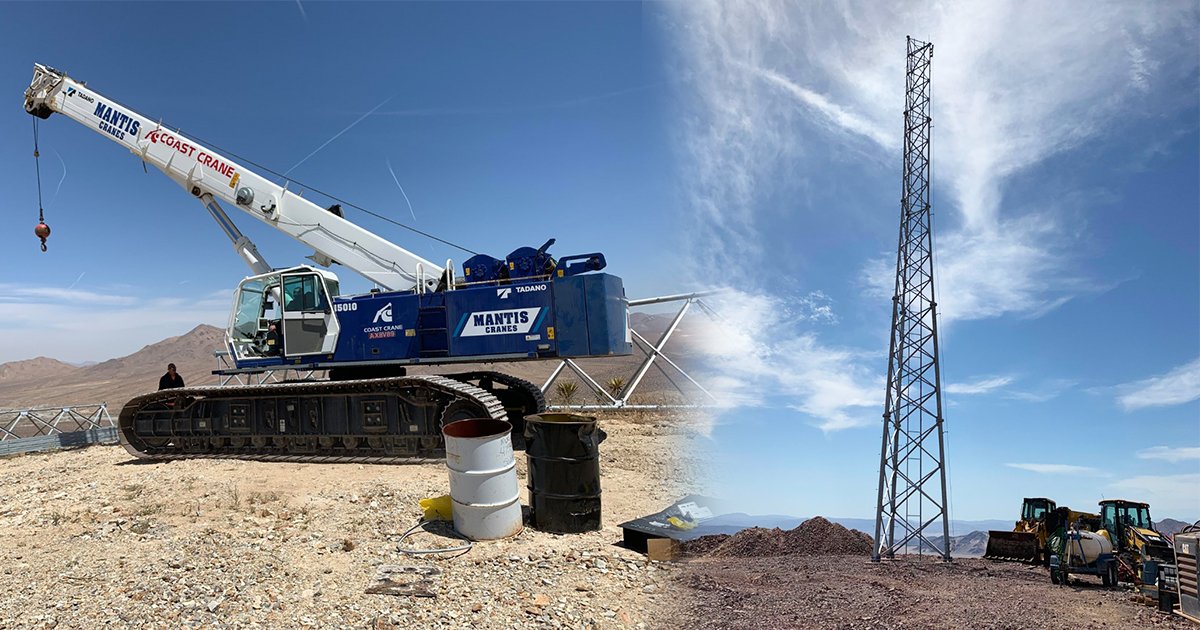 Dumont Cell Tower Gets Closer to Completion
Many duners have been anxiously awaiting to hear news that the Dumont cell tower is up and running. Although early reports stated it would be completed in November 2018, that was not the case. Towards the end of the 18/19 season we saw that the service access road was completed, but that was all. Then in March, we saw they were pouring concrete at the top of the hill and that was an exciting and big step towards more progress.
It is now May and we recently received word that the tower has been placed on the hill south of the camp area at the big dunes/ memorial hill area. The tower was installed using a crawler crane. Originally they were going to use a helicopter, but that would have involved additional permits which caused more problems and delays.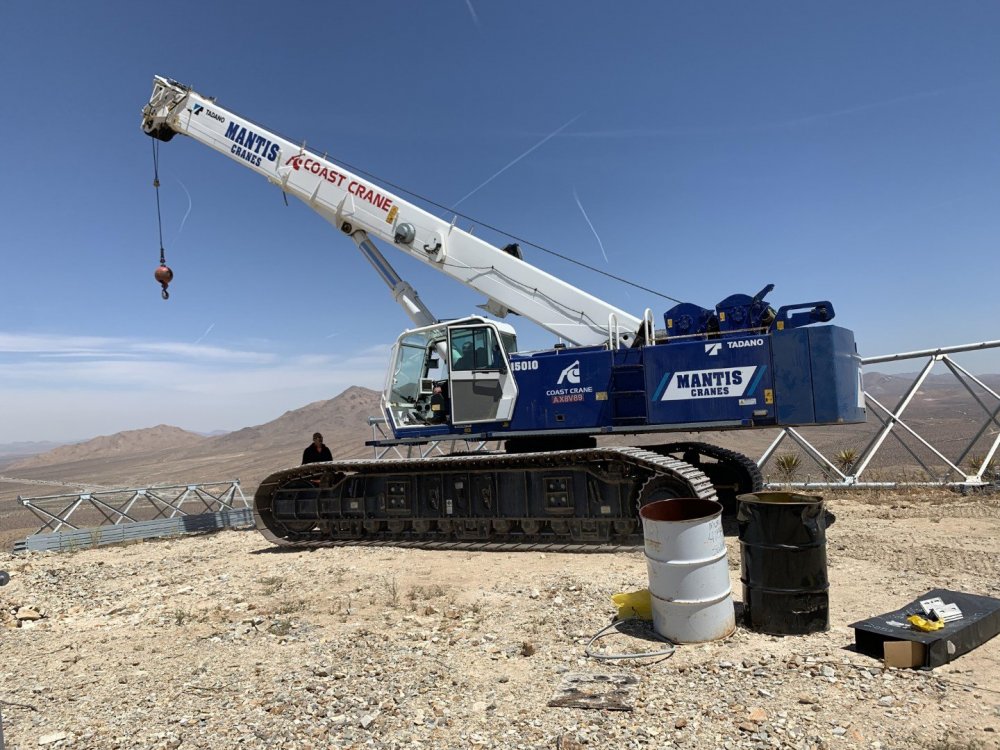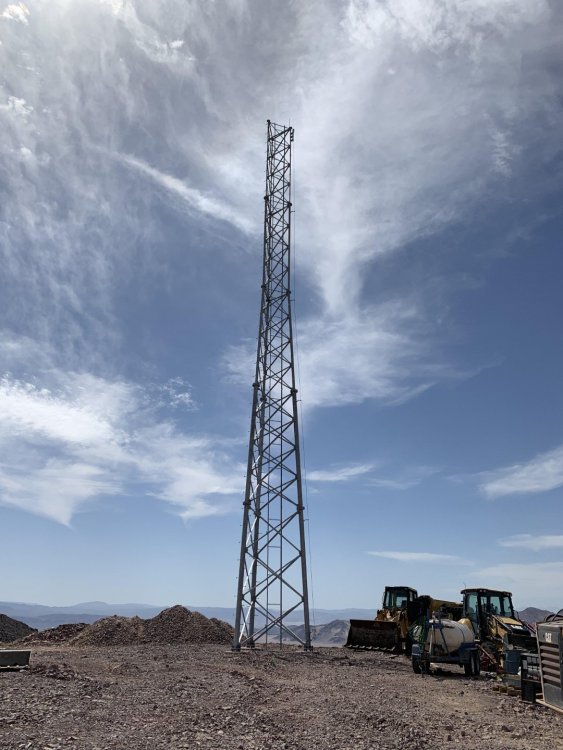 High speed coverage for all should be available by Fall of 2019!
Tom Gammon, president and founder of InterConnecting Wireless, advised us a perimeter fence goes in sometime in June. Phone carriers will soon thereafter start installing their equipment for the cell tower to be functional. AT&T is looking to start their full equipment install or deployment in July.  This takes 90 to 120 days until phones work or all is fully completed. Verizon should be installing everything this fall and T-Mobile is in the process of working on doing the same. All 4 carriers will provide service as Sprint "roams" on Verizon and T-Mobile does that on AT&T! 
September 2019 Update
Latest update: As we already know, the tower is fully constructed and ready for the carriers to install their equipment. Both Verizon and AT&T have signed leases and are deployed right now. The cell tower project manager cannot predict "on air" dates, but he is very optimistic for service to be up and running by Thanksgiving. Let's hope it all gets done earlier than that so we can see it functional for Halloween weekend. Fingers crossed. 
Related: Cell Tower Construction Updates, https://www.dumontduneriders.com/invision/news/cell-tower-construction-updates-r163/
Edited by dunefreak
---
3